Our Promise
---
Gladstone Brookes operates with integrity. It's how we've successfully recovered more than £1 Billion (amount obtained through our claims service prior to fees and taxes) in mis-sold PPI since 2007.
As one of the leading operators and authorities in PPI, we have thousands of satisfied customers, in fact our customers rate our service at 4.5 out of 5 stars on feefo (based on 4,819 reviews between July 2017 and June 2018).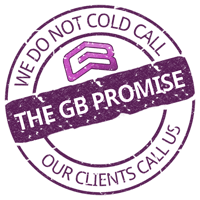 ---
Staying safe from scammers
Some of our customers have reported that other companies have contacted them, claiming to be Gladstone Brookes. To make sure you are dealing with a genuine Gladstone Brookes representative, please be aware of the following:
We NEVER cold call – our customers come to us

We NEVER ask for upfront payment

We NEVER ask customers for vouchers

We NEVER deliver cheques in person

We DO offer a great and compliant service!
If anybody calls suggesting we do otherwise please, report it to us immediately on 01925 320932 or email enquiries@gladstonebrookes.co.uk.
---
The Promise
General consensus is that PPI means cold calls. Not with us. Here's our promise:
Gladstone Brookes has never cold called clients – and never will




Only customers who respond to our ads or reach out to us first will ever get a call

At Gladstone Brookes we never withhold our number




We will always state it's us calling

Gladstone Brookes don't charge up-front fees




Our customers will not be subject to a one-off fee to initiate their claim

Gladstone Brookes never pass on your details without asking




We will never pass on our customers' details to a third party without their permission
We are proud of the service we provide which helps our customers retrieve what is rightly theirs. Professionalism and efficiency are values we hold dear and that we want to exhibit to our customers. We encourage any feedback from clients and staff alike so we can continue improving our service.
Why Choose Us?
Reclaimed for clients
£1 Billion+
Total refunds obtained through our claims service, amount is prior to fees and taxes.
---
Successful
91%
Our success rate for PPI claims with clients currently stands at 91%, based on 30 months' worth of data from July 2016 to December 2018. Success rate applies only on cases with PPI.
Opening Hours
Monday:
Tuesday:
Wednesday:
Thursday:
Friday:
Saturday:
Sunday:
8:30am – 8:00pm
8:30am – 8:00pm
8:30am – 8:00pm
8:30am – 8:00pm
8:30am – 5:00pm
9:00am – 3:00pm
Closed