Big hearted staff at Gladstone Brookes have today joined in this year's Warrington Christmas Toy Appeal aimed at putting a smile on the faces of underprivileged children this festive season.
Collection boxes are being set up at each of the company's three buildings in Warrington so staff can donate toys and games right up until the firm break up for Christmas on December 31st. Toys can be for any age group, gender or size.
That will still leave Santa plenty of time to make sure there's some special Christmas cheer for some deserving children.
FINDING IT HARD
There are families on very low incomes, in debt, homeless or living in a refuge who find it very hard to give their children any toys at all at Christmas
Gladstone Brookes management have also stepped up to the plate by announcing that they have doubled the dress down money already contributed by staff staff so there will be another £750 available to buy even more games and toys for the appeal which is jointly organised by the Warrington Guardian and Big Storage.
SMILING FACES
Company charity co-ordinator Stuart Farley said: "The true meaning of Christmas is thinking about others who are not as lucky as we are and this is our chance to spread a little happiness and put a smile on some faces on Christmas morning."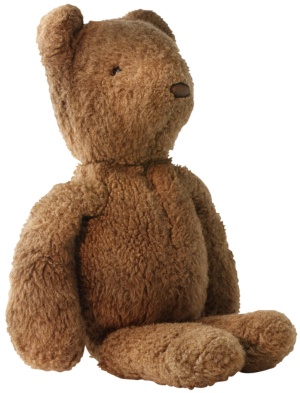 The Toy Appeal benefits a whole series of local charities who are working hard at this time of year to make life a little brighter for families who are feeling the pressure.
The St Joseph's Family Centre is based in Museum Street, very close to the Gladstone Brookes head office. Centre manager Rita Mahon said: "It is wonderful to see the relief on the face of a parent when they realise that there will, after all, be something in the Christmas stocking for their children. We are extremely grateful to each and every person who donates so generously to this appeal."
Other charities to benefit from the appeal are Jacob's Unique Memory Pot, Ronald McDonald House Charities (RMHC), Children's Adventure Farm Trust, Grangeway Court Homeless Lodge and St Katherine's Contact Centre.