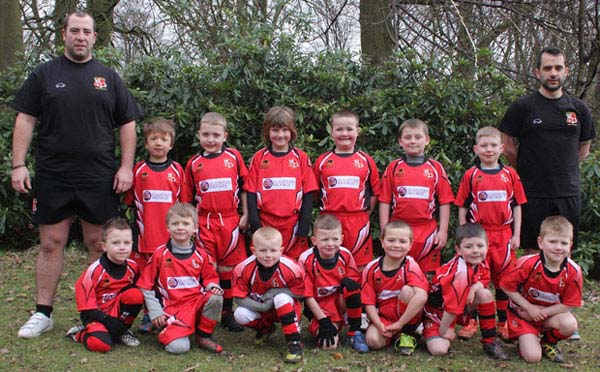 Langworthy Reds youngest team will be dazzling their opposition in 2013 with their new kit sponsored by Gladstone Brookes.
Based in Salford, the Under 7's have played the last two seasons in an old and much too large away strip which was the only one available at the club. Parents and coaches tirelessly chased sponsorship to buy a new kit, but had no luck in the current economic climate.
Now Gladstone Brookes has stepped in and the team's new kit in the traditional colours of red with a black and white trim has just been delivered.
Coach Mark Davies said: "The looks on the kids' faces when they saw it for the first time was brilliant. We never expected to get such a positive response and it's wonderful to hear Gladstone Brookes are passionate about being involved in the community and particularly rugby league."
Gladstone Brookes has become a national brand in the world of financial assistance and have recovered over £300 million in mis-sold PPI fees for their clients from their Warrington offices, but believe strongly in supporting local charities and organisations.
A spokesman said: "We are part of the community and like to support local causes wherever we can.  The Under 7s had been playing in an old kit which was far too big for them and didn't even have matching socks so we were pleased to be able to help them out.
"We are also patrons of the Warrington Wolves Charitable Foundation which involves events with many local schoolchildren.  It's our way of giving something back."