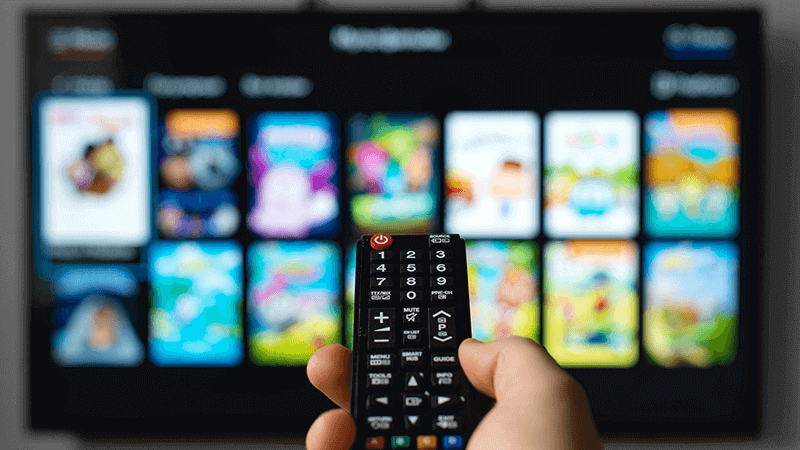 Just because you own a TV, it doesn't necessarily mean you need a TV licence. There are some exceptional circumstances where you don't need one, and if so you could save yourself £145.50 per year. Read through our 12 facts about TV licencing to find out how much you should be paying.
1. You only need a licence for watching 'live TV'
A television licence is required if you watch TV programmes as they are being broadcast by the channel. The TV Licencing people refer to this as 'live TV'. Confusingly this doesn't just refer to live broadcasts such as football matches or shows like the X Factor. It also includes pre-recorded shows, if you are watching them at the same time as everybody else.
You don't need a license if you watch a programme after it has been broadcast, for example via an online catch-up service such as BBC iPlayer, 4OD or Youtube. Be aware however that some online services (such as iPlayer) allow you to watch 'live' TV as it is being broadcast – in which case you will need a license.
If you never watch live, as-broadcast TV, you can legally stop paying for a licence.
2. You
do

need a TV licence for watching on a computer

These days you can watch TV on a number of devices – PCs, laptops, games consoles, phones, tablets and so on. If you watch 'live' TV on one of these gadgets, even if you don't own a conventional TV set, you still have to pay for a licence.

If however you only watch catch-up TV, then a license isn't needed.
3. You
do

need a licence if you record TV

If you record television programmes as they are being broadcast, then you still need a licence – no matter when you actually watch the recording. This includes digital recorders such as Sky+ or TiVo, or even a good old-fashioned VHS video recorder.
4. It doesn't matter if you watch BBC
It makes no difference whether or not you watch any of the BBC channels, or if you already pay for Sky, Virgin or BT. You still need a licence, no matter which channels you watch.
5. Live at a non-permanent address? You may be covered by your licence for your main address
What happens if you have a second home? What if you live in student accommodation for only part of the year? Do you need a second TV license? Well, yes and no.
If you have a mobile device (laptop, tablet, phone etc.) that is powered by its own internal battery, then you can use it to watch TV anywhere and you will be covered by the TV licence from your main address. However, if you plug your device into the mains, or if you connect it to an antenna, it needs its own licence for that address. It's a bit of a strange rule, but that's the way it is!
6. A black & white licence is cheaper than a colour licence
Another odd rule, dating back to the days when owning a colour TV was actually a big deal. A TV license for a colour television set costs £145.50 per year, however, a licence for a black and white TV set only costs £49.00 a year! If you can tolerate only watching in black and white then you can save yourself almost £100.
7. You don't pay for
owning

a TV, you pay for

watching

TV

As mentioned above, you only need a TV licence for watching content as it is being broadcast. If you only ever use your television for DVDs/Blu-rays/videos or playing games, then you don't need a licence. The same goes for streaming services such as Netflix or LoveFilm Instant – as long as you don't watch 'live' TV you don't need a license.
8. Live in shared accommodation? You may need a separate licence for your room
If you live in student halls or a student house, you will probably need your own licence for your room – although communal areas in student halls may be covered by just one licence.
If you live in a shared house, then the rules vary. If you live in your own self-contained room with your own entrance, then you will need your own licence. If several people share a house with a joint tenancy agreement, then you will normally just need one licence for the entire house. If you all have separate tenancy agreements, each person may need a licence for their own room. Contact TV Licensing if you are not sure.
9. Some people can get a free or discounted TV licence
People aged over 75 do not have to pay for a TV licence – even if younger people live at the address. So if your 75-year-old grandmother moves in with your family, nobody has to pay for a TV licence!
People who are registered blind or severely visually impaired can get a TV licence for half price. You have to contact TV Licencing and provide proof of your condition.
10. Businesses and other organisations have to pay
Schools, offices, shops, bars, restaurants, hotels and military accommodation all need a TV licence if anybody there watches 'live' TV. So if there's a big sporting or news event going on and you want to watch it on your work computer, you should make sure your company has a TV licence first.
11. If you don't think you need a licence, you have to tell TV Licencing about it
If one day you decide never to watch live TV ever again, you can't just stop paying your licence and hope for the best – you will need to contact TV Licensing. They will send people over to check that a licence really isn't needed, then they will update your address on their database. You have to make this declaration every two years.
According to the TV Licencing website, almost one in five people who claim that they don't need a licence actually do. They also warn that if they discover you do in fact need a licence you could risk prosecution and a fine of up to £1,000. You have been warned!
12. Paying a TV license is the law
In this article we have mentioned a few ways to legally avoid having to pay for a licence. However, if you try to avoid getting a licence when you should be paying for one you are breaking the law.
TV Licencing send out enforcement vans to check if you are watching TV illegally. They don't like to give out details about how their detection equipment works, but if they catch you could be faced with a fine, prosecution and/or a court appearance.
Other ways to save money
If you are looking for other ways to cut down your monthly expenses, see if you can save money by switching gas and electricity suppliers.
Compare ALL energy prices with
uSwitch
Enter your postcode to compare energy tariffs for FREE with our partners at uSwitch.com.
You can also speak to one of our Money Club advisors* for a free financial check-up – call 01925 354 847 and find out how much money you could be saving.