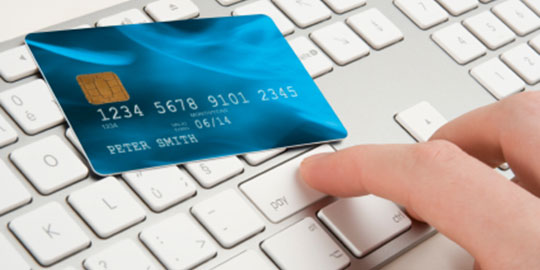 With 'Cyber Monday' behind us, the Christmas online shopping season has truly begun. If you plan on buying presents on the internet this year, follow our top safety tips for shopping online.
More and more of us are turning to the web to do our Christmas shopping, thanks to the extra choice and convenience of online stores along with the rise in people using mobile phones and tablets to access the internet. Official figures show that last November and December, around 10% of all retail activity was done online – compared to around 4.5% during the same period in 2007.
Doing your shopping online is great, but there are risks. Follow these top tips to make sure you're not caught out by fraudsters.
1. Stick with trusted websites
How do you know if the website you are using is safe? If a website is asking you for sensitive information – such as your home address or bank details – the page requesting the information should have a security certificate. Look at the beginning of the web address in your browser window. If it starts with "https" then your personal details should be safe (the "s" stands for secure). Depending on which web browser you use, you may also see a small padlock symbol.


By law, internet retailers have to display their company name, address and email address – if they don't provide this information then alarm bells should definitely start ringing. They should also have a privacy policy that explains why they need your personal data and what they will use it for.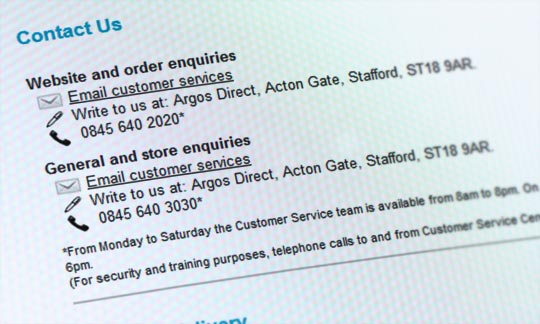 Look out for sites that look unprofessional and/or are full of spelling mistakes – two big signs that you are looking at a scam website. If in doubt stick with the big, well-known retailers. If you are shopping on eBay, always check the seller's feedback score before you buy.
2. Pay by credit card if you can
When it comes to online shopping the safest method of payment is your credit card, as it provides more protection than a debit card or PayPal. This is because if something goes wrong, the card issuer is jointly liable with the merchant under section 75 of the consumer credit act.
So for example, if your item arrives damaged or not as described, if the retailer goes out of business and can't refund your money, or if you become a victim of online fraud, you credit card company will usually give you a refund. This applies to purchases between £100 and £30,000.
Top tip: If you are really concerned about online safety, you could always use a pre-paid card and top it up with just enough money to make your purchase. That way, even if thieves do get hold of your cards details, there will be no money on it for them to spend!
And if you're really nervous about giving out your payment details, there are certain stores that will let you reserve online and then pay in person when you collect your items. Many large retailers including Argos, PC World, Currys and Waterstones offer this kind of service.
3. Know your rights
Before hitting the 'buy' button, make sure you have read the returns policy. Distance selling regulations state that you have the right to return an item at any point up to seven working days after it has been delivered. That said, there are a few exceptions:
Personalised items (e.g. a mug with your photograph on it or a football shirt with a name printed on the back) cannot be returned.
You cannot return CDs, DVDs or videogames if you have broken the seal on the box.
If you want to return an item you might have to pay for the postage, although many high-street retailers will let you take the item back to your nearest store instead.
You cannot return perishable goods such as food (unless there is a problem or fault with the item).
Also, make sure you have checked how long your goods will take to arrive (especially with Christmas coming up!) If your item is not delivered on time, you have the right to cancel the order.
4. Mix up your passwords
Many e-commerce sites will ask you to create an account with them before you can order goods. It is good practice to use different passwords for different sites – if you use the same password for everything and somebody gets hold of it, they could have access to all of your accounts.
Passwords should be strong and long! Don't use obvious words, phrases or numbers that people could easily guess – such as your children's names, favourite sports team or a significant date. Don't use the word "password" as a password (you would be surprised) and don't use things like "12345". Longer passwords are better than shorter passwords, and it's good to use a mixture of upper-case letters, lower-case letters, numbers and symbols.
For example eb08z_Fm!52b is a much better password than password123.
5. Look after your computer
There are certain things that every internet user should do in order to stay safe, whether for online shopping or just general web use.
Keep up-to-date
New viruses and online scams are created every day, so make sure your antivirus software is up-to-date. Update your operating system and any other software as often as you can, as the latest versions will include better security features. This goes for mobile phones and tablets as well.
Always lock your device!
You wouldn't leave the house without locking the door, so you shouldn't leave your computer or mobile device unlocked when you're not using it. Web security company McAfee reported that over 30% of us don't bother putting a password on our mobile devices. Think what would happen if your smartphone or tablet got into the wrong hands and it wasn't password-protected. Somebody could easily gain access to all of your emails, apps and social network accounts.
Go to the settings screen on your device and find out how to set-up a password or security pattern.
Be wary of suspicious emails
Cyber criminals have started sending out official-looking emails claiming to be from a bank or other company. These are known as 'phishing' emails, and if you receive one, never click on any links and never open any attachments – they are designed to infect your computer and/or steal your personal information. Remember that no reputable company would ever send you an email asking for personal information such as PINs or passwords. If in doubt, delete the email and contact the company.

The internet is a brilliant place to compare prices, find a bargain or discover unusual gifts. But it's also a powerful tool for criminals and fraudsters, so follow these tips and be safe!