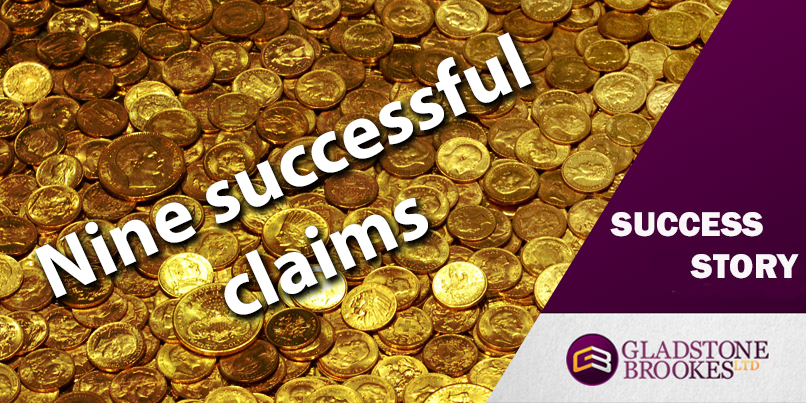 Photographer Lynne South had put off making a claim for possible mis-sold PPI for years because she didn't have time to do it.
Then one day she came across Gladstone Brookes while searching the internet and decided it was time to do something about her claim.
Researched
"People had advised me not to go with a claims company because of the fees, but when I researched Gladstone Brookes they looked to be a very solid company so I gave them a call," she said.
That call was to result in nine successful claims against First Direct for PPI which had been mis-sold on a series of loans over a number of years.
Amazed
"I was amazed with what I got back," she said. "When I found out how much it was if I hadn't been sitting down I would have fainted.  I expected a couple of thousand pounds at most.
"The service I received from Gladstone Brookes was very efficient.  It was seamless and I was kept up to date at all times.  I would definitely recommend them to anyone."
Still more
There is the possibility there may be still more compensation to come because the bank rejected a further four claims and Gladstone Brookes specialists are examining the terms of the rejections to see whether or not they can be appealed to the Financial Ombudsman Service.