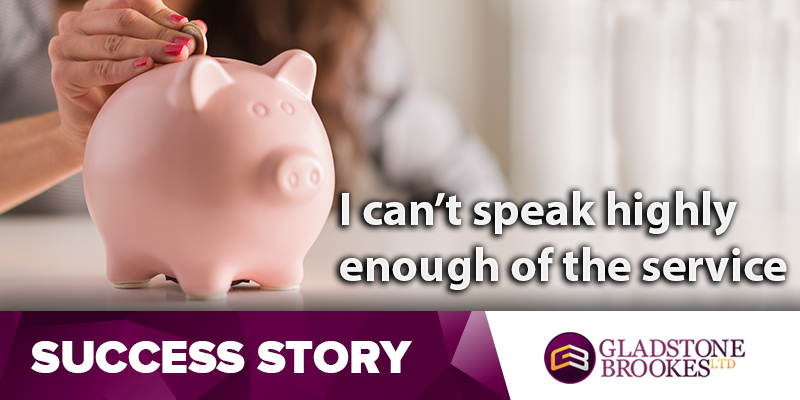 Support worker Susan Britton had heard all about PPI being mis-sold over the years, but didn't think it applied to her.
"But that was before I got a letter from Lloyds Bank to tell me that I had PPI attached to a number of loans I've held over the years," she said.
Claim
"Strangely enough that very afternoon I happened to hear the Gladstone Brookes advert on the radio and decided to call them to see if they could help me with making a claim," she added.
It was a good decision as we were able to recover £5,302± for PPI which was mis-sold on three loans.
Deposit
With the £2,224.73± cheque for the first payout Susan surprised her daughter by giving her the cash to put towards the deposit on her first home.
"Being on my own, it's something I would never have been able to do otherwise," said Susan.  "The money came at just the right time as she was wanting to move out of her rented accommodation and buy a house. It was great being able to help her out."
The second cheque – for £2,745.48± – Susan spent on improving her own home, including buying a new log burner.  The final £222.61± cheque she gave to her daughter again – to buy blinds for her new home.
Service
"I can't speak highly enough of the service I received from Gladstone Brookes," said Susan.  "It was absolutely excellent and I was kept well updated throughout by both letter and text.
"I've already recommended them to a number of my friends and told them to check things out, even if they aren't sure whether they have PPI or not."