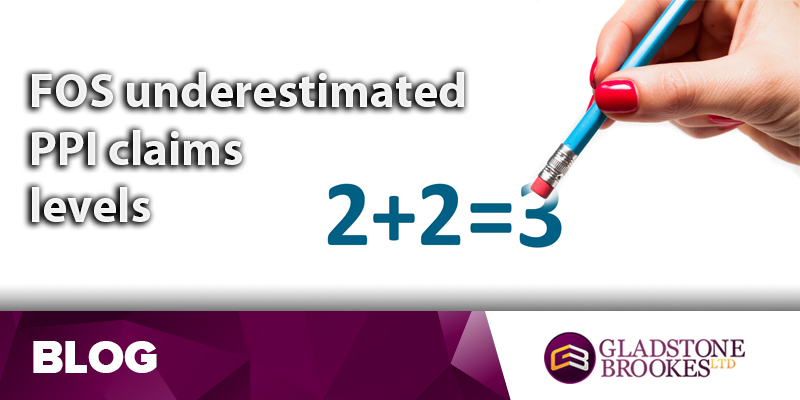 In January 2014 the Financial Ombudsman Service (FOS) produced a budget based on the number of cases they expected to deal with in the coming year.
PPI remains the largest single source of complaints for FOS, who adjudicate on cases which have previously been rejected by the banks.  Each case generates a fee.
Fee
The standard case fee for any matter referred to FOS – who adjudicate on many different kinds of dispute and not just PPI – is £550.  However, two years ago they introduced an additional levy on PPI cases of £350 to help them manage the tens of thousands of cases referred to them each year, making the cost to the businesses who were rejecting the claims a total of £900 per case.
The additional levy was prompted by the sheer growth in the number of complaints – 12,000 cases a week at its peak.  FOS were forced to employ thousands of new adjudicators to deal with a massive backlog of 400,000 unresolved complaints which had built up by the end of 2013.
Estimate
The budget document highlighted the fact that the previous year's levy had produced 20% more income than they needed to spend, so the decision was made to drop the additional PPI levy as an anticipated drop in the number of new cases meant they would need less money.
Their estimate was for a total of 150,000 new cases between July 2014 and June 2015 – 75,000 for each half year – and using that estimate they set an operating budget of £251.9 million. However, the levy for the previous year had brought in 20% more than they needed to spend so the decision was taken to stop collection the optional levy on PPI cases
Risk
Commenting on the decision, the report's executive summary said the levy rates for the coming year would remain the same as for 2013/14 and added: "Although there remains the risk of a further surge in PPI cases, we currently believe we can safely stop collecting the PPI supplementary case fee from April 2014 – and that with present financial resources we should be able to achieve a broadly stable pattern of charges in future."
But the report also gave a couple of warnings about the need for caution, stating: "Nevertheless, we need to bear in mind the extreme uncertainty that surrounds any forecast of future PPI volumes. We know from the experience of recent years that the eventual numbers of cases coming to the ombudsman has been much higher than anyone forecasted at the time. Any number of events (a "time bar", for example) could lead to an upsurge in complaints."
It continued: "The current position, however, is not straightforward. If we reduce the size of the reserves now by returning some money to supplementary case fee-payers – before we have more certainty about how PPI will shape up over the next year or so – then we create other risks. In particular, if case volumes are higher than we currently forecast, we could find ourselves having to increase charges in future years to tackle the costs of the PPI programme……. Certainly this is an issue that we will review again for the 2015/16 budget. In the meantime we will continue to press down on costs and secure the most efficient resolution to the remainder of our PPI casework as possible."
Underestimated
This week FOS produced a half year report which showed the figures on which the budget was planned had been underestimated by more than 20%
The actual number of cases deal with in the first half of 2015 was 94,091 – a fraction over 19,000 or 20.21% more than the expected 75,000.
On the horizon
Furthermore, there are two potential events on the near horizon which could induce a massive surge in the number of new PPI complaints leading to further appeals having to be handled by FOS.
The Financial Conduct Authority (FCA) are currently investigating the possibility of imposing a deadline on all future PPI claims following long-standing pressure from the banks going back as far as January 2013.  It is anticipated that any deadline announcement will shock tens of thousands of people who have so far not made a claim to do so before their time runs out.
Plevin
Of equal seriousness is the possibility the FCA will rule that the landmark Supreme Court ruling in the Plevin case last year will generate a huge new wave of claims for people who were sold a PPI policy but not made aware of the size of commission being paid to the vendor by the policy provider.
Mrs Plevin was sold a PPI policy by a broker who did not reveal that 72% of the £5,780 premium she paid was commission and only 28% went to pay for her policy.
A decision on both matters is expected soon.
Growing
Gladstone Brookes handles many thousands of cases for clients who have needed to make an appeal to FOS and we currently have a growing caseload, some of whom have been waiting for a decision from FOS for more than two years.
FOS have no deadline by which they must give their final decision.  Taking all the facts into account, they decide, on balance, whether or not the PPI was mis-sold.
Deadline
But this lack of a deadline has left more than 3,200 Gladstone Brookes clients waiting between 12 and 18 months for a decision and a further 1,100 between 18 months and two years.
Amazingly, we have almost a thousand more clients who have been waiting between two and three years for an answer.
Is this really the time to be reducing a budget?