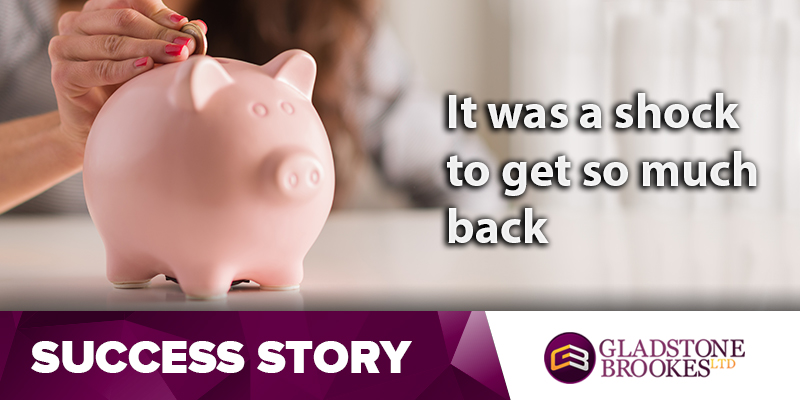 Former pottery worker Anne Joseph was shocked when Gladstone Brookes told her they had managed to recover £6,878.62± for her in mis-sold PPI compensation.
"I thought I might get back a couple of hundred if I was lucky. It was a shock to get so much back," she said.
Couldn't remember
Anne, who retired a couple of years ago from her job of putting handles on china cups before they went into the kiln, had taken out loans in the past from Lloyds, but couldn't remember whether there had been PPI attached to them or not.
"It was when I saw the Gladstone Brookes advert on the TV that I started to wonder whether or not it applied to me so I decided to give it a go and find out for certain," she said.
Service
"The service I received was brilliant.  I can't praise them highly enough for the way I was treated.  All the staff were very helpful.  It's the best service I've had from any company I've dealt with," she added.
Anne suspected she might have had PPI on the loans she took out, but was surprised when the Gladstone Brookes claim process found it had also been attached to her credit card. "I don't remember anyone telling me anything about PPI when I took the card out," she said.