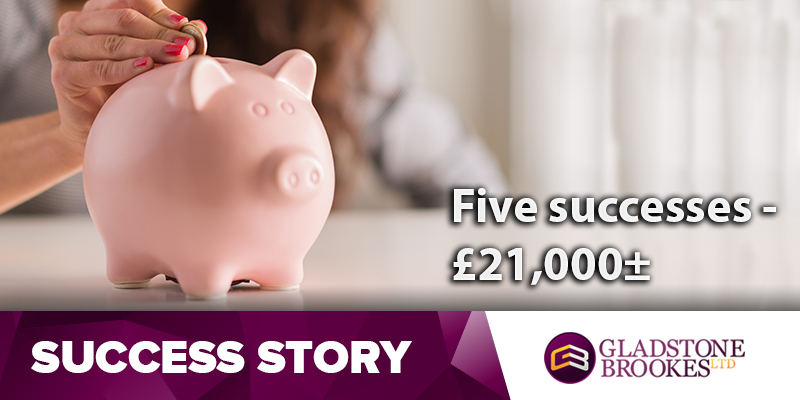 Five successful claims against Lloyds Bank and MBNA have netted former production manager John Morton just over £21,000± – and there's the possibility of still more to come for him and wife Maureen.
The couple had been thinking of making a claim for mis-sold PPI for some time, but Maureen was worried there might be a lot of hassle involved.
Hassle
"Then one day the Gladstone Brookes advert came on TV, just after we'd heard of someone else getting some money back who said they didn't have any hassle at all.  So I called the number, even though we didn't have any details, and everything followed on from there.
"We are more than pleased with the service.  It has been great all the way through and it's still going on because we have more cases outstanding," said John.
Astounded
"There has been no hassle, which pleased Maureen, and we were astounded at the amount of money we got back.  We'd talked it over before we started the claims process and said that if we got a thousand pounds it would be a bonus.
"We've ended up with £21,000± so far, with the chance of more to come.  We are both pensioners and that's a very nice sum to be picking up," he added.