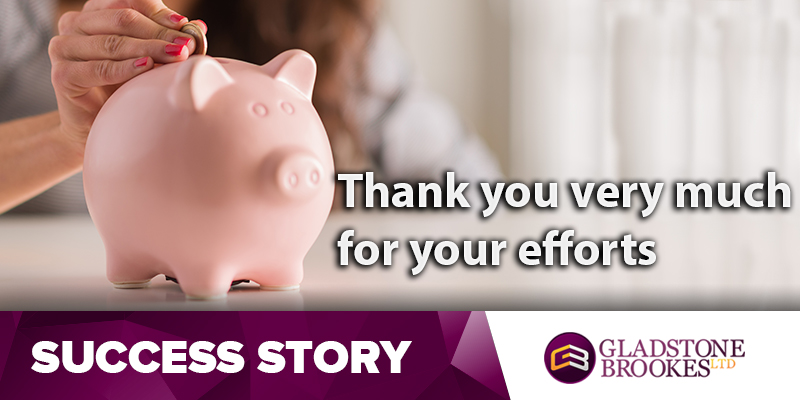 Pensioner William Batchelor came to Gladstone Brookes for help in reclaiming some possible PPI he thought he might have had on several agreements.
But claims sent to both Halifax and Lloyds from the information he was able to provide revealed there was no PPI attached to any of them.
Call
William thought that was that until he got a call back from Gladstone Brookes to tell him that using a new process we had been able to identify a Halifax loan that did have PPI attached to it.  The resulting claim won him £819.60± compensation.
Said William: "I wasn't surprised when the first claims came back negative because whenever I was asked if I wanted PPI I always refused it.  However, it would appear with this loan from around 2002 they gave it to me anyway.
Thank you
In a short letter after the case had been successful, William wrote; "Thank you very much for your efforts in recovering my PPI.  I would never have done it without you."
Commenting on the service he added: "The service was very good.  Everything just happened and I was pleasantly surprised when I got something back."