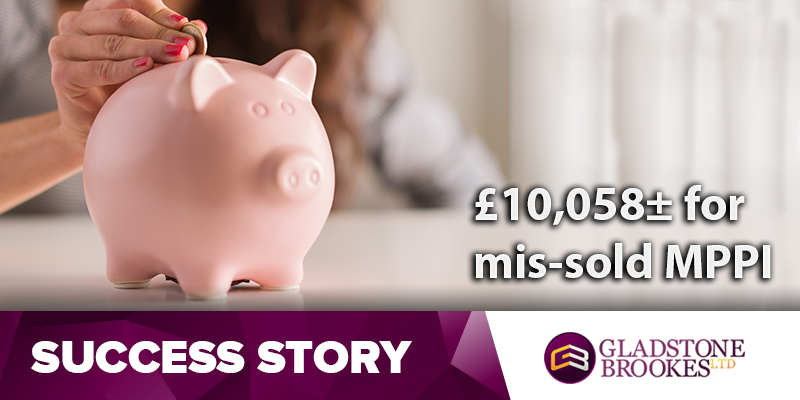 Administator Miss Simpson couldn't believe it when she got £10,058.70± back for a mortgage payment protection claim through Gladstone Brookes.
"I didn't think I'd get anything back at all, even though I knew there was PPI attached to the agreement.  I was absolutely delighted with the result," she said.
Strength
"In fact, it was Gladstone Brookes that gave me the strength to do it.  I didn't have the courage to phone Santander and ask for my money back. It was Gladstone Brookes' guidance and assistance that took me through the system and got my money back for me."
She had been considering making a claim for some time before she saw the GB advert on the TV and her partner told her: "You should talk to them because they'll probably be able to help you. You've nothing to lose because if you don't get anything back they won't charge you."
Mortgage
Said Miss Simpson: "I knew I had PPI on the mortgage because at the time I took it out they told me I had to have the insurance because I was single and had no-one to help meet the payments if anything happened.  So I took it.
"Years later I rang them and asked them to cancel the policy because I didn't need it and they did so right away without any quibbling.  I said at the time it was the easiest call I had ever made to a finance company to ask them to stop doing something.  They didn't say anything about me being mis-sold though!"
New kitchen
Miss Simpson knows exactly what she's going to do with the money – buy a much-needed new kitchen.
"It's great because we would have had to save up another couple of years otherwise," she said.