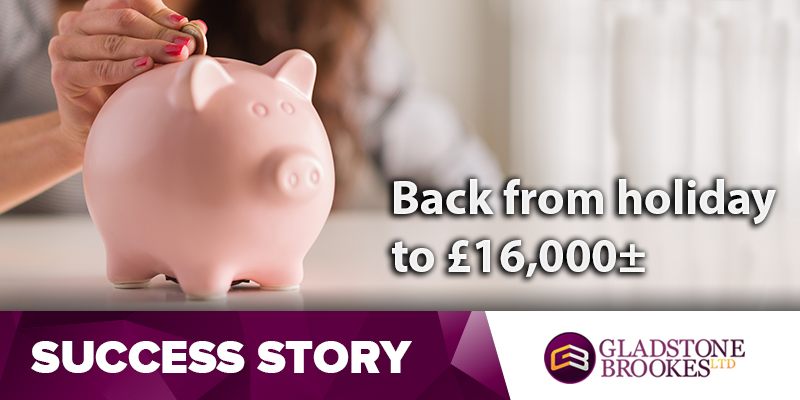 Mr and Mrs Fowler decided on a touring holiday in Cornwall this summer and were stunned when they returned home to find the latest instalments of a £16,000± PPI payout from multiple PPI claims.
In a call to Gladstone Brookes an amazed Tracy said: "Honestly, this Barclays one I didn't even know I had on my own because I've never knowingly taken out PPI because I've never needed to."
Click here to listen to the call
Ridiculous amount
She continued: "Adding up what me and my husband have got between us, it's a ridiculous amount of money."
Mrs Fowler got £2,198.26± from Barclays for mis-sold PPI, but husband David did considerably better with a total of £14,042.77± from successful claims on loans and a credit card with Santander, plus two other credit cards, from MBNA and Capital One.
Service
"The service we have had from Gladstone Brookes has been fantastic," said Mrs Fowler.  "You took the few details we were able to give you and what we thought we might have had PPI on and you did the rest.  We just signed some forms – it was as simple as that.
"It's absolutely crazy.  Who in their right minds would think we would end up with £16,000?  I've been telling everyone how good the service is and one of my friends will be starting her claims tomorrow."