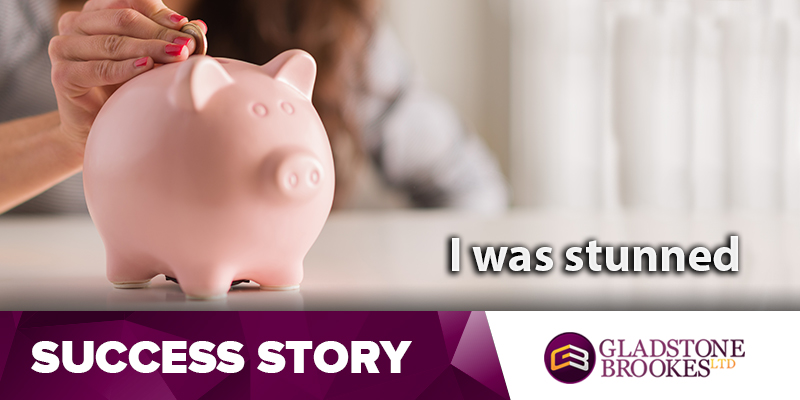 Former paramedic Hywel Jones ended up with £941.77± from his successful PPI claim against Cheltenham & Gloucester back in January 2013 and thought that was all he was due to.
But under a new process, Gladstone Brookes was able to look at other possible claims in other parts of the Lloyds Banking Group (LBG) to which Cheltenham & Gloucester belonged.
Lloyds
"I found out in a phone call from them that they had discovered no less than eight Lloyds loans over a period of years which all seemed to have PPI attached to them.
"They asked me if I wanted to make some further claims and I told them to go ahead.  I know I could have made them myself, but I didn't have the confidence to do it and I would never have known about them in the first place," he said.
Successful
Gladstone Brookes made claims on all eight loans for mis-sold PPI and were successful with all eight, bringing in a massive £28,260.65± for Hywel.
"What a surprise!" he said. "I was stunned with the amount they were able to recover."
Motor home
He knew exactly what he wanted to spend the money on.
"After years of buying second hand cars, the money, together with some of the lump sum I got when I retired, has enabled me to go out and buy a brand new motor home and two cars for the family," he said.