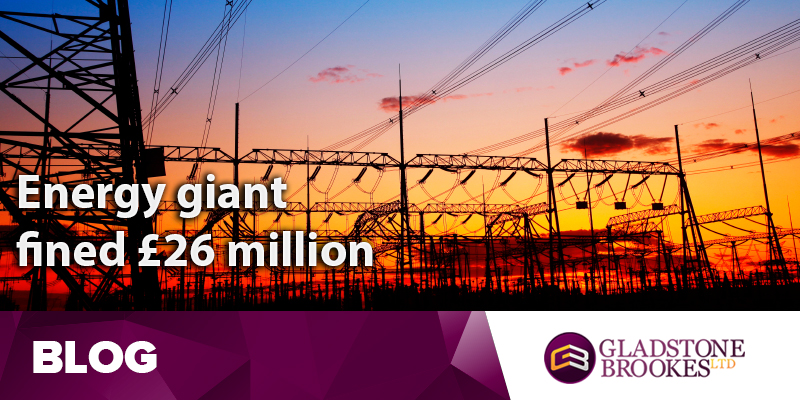 Npower – one of the Big Six energy companies – has been fined £26 million by Ofgem after sending out inaccurate bills and failing to deal with complaints properly.
The regulator said the energy giant had to pay the record amount for 'failing to treat customers fairly.'
Two million complaints
The supplier received two million complaints after it made a mess of its customers' bills.  More than half million customers across the country were affected by the billing problems between September 2013 and December 2014 after Npower had introduced a new computer system.
As well as bills being issued late, many customers received inaccurate bills with little or no information on them on how the totals had been calculated.
Distress and worry
The mistakes caused 'distress and worry for many' said Ofgem.
They found that 'Npower often failed to resolve the issues promptly, pursued debts which were in dispute and failed to keep its own commitments to customers on billing.  This caused significant distress and worry for many.'
It is understood the worst affected customers did not receive a bill for more than a year and under UK billing rules consumers cannot be charged for energy used more than a year earlier if previously unbilled, but Npower was chasing its customers for the money.
Complaints
The new IT system not only led to late and inaccurate bills, but also caused inefficient complaint handling.  For several years complaints were recorded incorrectly, which led to unresolved issues being recorded as resolved and multiple records being created for one complaint.
In some cases, clients who challenged their bills were not told they could appeal the issue to the Energy Ombudsman if it was not resolved within eight weeks.
Unacceptable
Ofgem chief executive, Dermot Nolan, said: "Npower failed its customers.  Not only have its billing and complaints procedures been chaotic, it treated many of its customers poorly, which is unacceptable.
"Npower's management failed to act quickly enough to protect its customers when things went wrong to its IT system," he added.
Penalty
The penalty is the largest ever issued by Ofgem which said the £26 million penalty would be shared between some of the worst affected customers and charity.  Npower says consumers affected will be notified directly.
Ofgem's Dermot Nolan said: "It is important that suppliers ensure they follow the principles of treating their customers fairly at all times.
"The payment of £26 million send a strong message to the industry that we expect them to act quickly and effectively and to give good customers service."
Sorry
Npower's Simon Stacey said: "The last few years, since we changed the systems that support our domestic business, have been very disappointing for our customers – and for Npower.  We are very sorry about what has happened and that is why we have agreed this significant package of customer redress.
"We have reduced complaints by nearly 70% since the beginning of this year, and, as part of this package of measures with Ofgem, we have agreed targets for sustainable customer service improvement that everyone at Npower is working tirelessly to achieve."
Trouble
This is not the first time Npower has been in trouble.  In 2014 they were fined £1.1 million for
misreporting data under their environmental obligations and fined £3.5 million for mis-selling.
In 2012 there was a £2.2 million fine for complaints handling, one of the same issues resulting in the current fine.