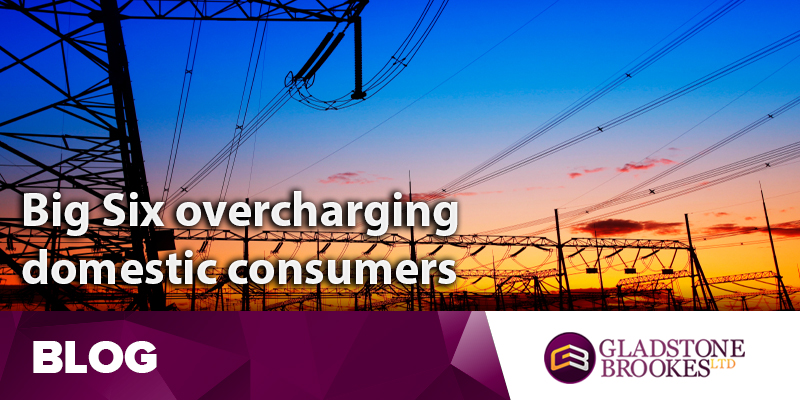 Wholesale gas and electricity prices have hit 'a five year low' according to top analysts, but Ofgem claims energy companies are 'overcharging in many cases.'
The Power Index, supplied by market information provider ICIS, showed the cost of energy tumbling to £36.76 per megawatt hour at the end of 2015.  The causes were a mild winter and lower global commodity prices.
Pressure
Pressure has been mounting on the Big Six – British Gas, SSE, E.on, EDF, Npower and Scottish Power – to cut their prices in line with falling costs.  Ofgem, the energy regulator, says that both domestic gas and electricity supplies should be cheaper 'for the vast majority of people.'
Chief executive Dermot Nolan said that wholesale energy costs – which make up nearly half of a domestic bill – have fallen by around a third in the last 12 to 18 months, yet prices had not fallen.
Cuts
He said: "We really should be seeing bigger cuts than we have seen so far.  Those on variable deals rather than fixed tariffs are failing to see much benefit from cheaper global energy."
He claimed the energy firms were charging these consumers as much as they could because they were 'not facing strong enough competitive challenges.'
Question
Energy Secretary Amber Rudd wrote to the Big Six soon after her appointment to question how their prices were reflecting the changes in the wholesale market.
The energy companies replied that they were operating in a highly competitive market.  British Gas cut its prices by 5% in August, but none of the other five followed suit.
Extremely disappointing
Consumer champion Richard Lloyd, of Which?, said: "It's extremely disappointing millions of us are still paying way over the odds for our energy.  Consumers will rightly ask why their bills haven't been cut dramatically when wholesale costs have dropped.
"The government needs to protect vulnerable customers from being ripped off and make people feel confident about switching supplier."
Uncompetitive
The question of uncompetitive variable rates led Ofgem to refer the second to the Competition and Markets Authority (CMA).  Their final recommendations are expected in a matter of weeks.
The energy companies insist they have cut prices in the intensely competitive area of fixed price deals, saying customers who switched supplier could save hundreds of pounds a year.  However, Ofgem point out 70% of consumers remain on standard variable tariffs which have hardly changed at all.
Lawrence Slade, of the industry body Energy UK, said that though wholesale prices did make up a proportion of domestic bills there were other costs which were 'outside of a supplier's control.'
He added: "Some of these costs have increased over the last year, in one case by 20%."
STOP PRESS:
Two suppliers have now responded to the criticism by cutting their prices, but for gas only.
E.on are cutting gas prices by 5.1%  from the beginning of February.  SSE's cut is slightly higher at 5.5%, but will only apply from the end of March.