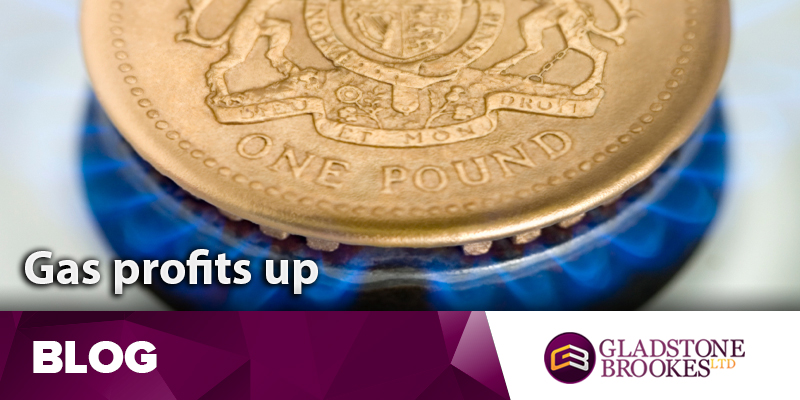 British Gas has announced a 31% rise in its annual profits, just a week after it became the last of the Big Six suppliers to lower its prices for domestic users.
The firm announced its profits had surged from £439 million for 2014 to £574 million at the end of December 2015.
Pressure
The Big Six – British Gas, E.on, Npower, SSE, EDF and Scottish Power – have come under sustained criticism for not reducing their domestic tariffs despite a 57% fall in the price of wholesale gas.
All six have now reduced their prices by around 5.1%, but that's still not enough for Energy and Climate Change Secretary Amber Rudd who has said there's still more to do.
The suppliers are awaiting the outcome of an investigation by the Competitions & Markets Authority (CMA) into their pricing structure which is due to be completed in June. Ms Rudd said the report would help determine if British consumers were getting 'a rough deal.'
Resilient
Iain Conn, chief executive of British Gas' parent company Centrica, said they had delivered a 'resilient' financial performance, despite the challenge of falling wholesale oil and gas prices.  The parent group profits were down by 12% to £1.46 billion.
Explaining the rise in domestic profits he said: "The reason profits went up in 2015 is actually very simple.  It's about the weather and consumption.  We saw a very mild 2014 and a more normal 2015 and therefore the amount of energy our customers used went up so the actual total profit went up.  We have absolutely passed on the low costs of commodity prices as they fell to our customers."
Treated fairly?
However, his assertions have not impressed Ann Robinson of uSwitch.com who said: "Hearing news of rising profits when wholesale energy prices have tumbled will leave many British Gas customers wondering if they have been treated fairly.
"British Gas has cut standard gas prices three times in the past year, but it should now go further and reduce electricity bills too."
Paying too much
The CMA said last summer that its preliminary investigation into the energy sector had found millions of UK households have been paying too much for their energy by around £1.2 billion a year – £60 per household.
Roger Witcomb, chairman of the CMA investigation, said: "As the most comprehensive investigation into the energy market since privatisation, this is a once in a generation opportunity to shape the future of this market for the better.  It's important that we get it right."
Switching
The report suggested domestic dual fuel users could save as much as £160 a year on their energy bills by switching to a cheaper tariff.
Rachel Fletcher, of industry regulator Ofgem, said: "These price cuts are a move in the right direction for loyal customers, but they are dwarfed by the savings available by switching from a standard tariff to a fixed deal.  You could save up to £300 by switching."