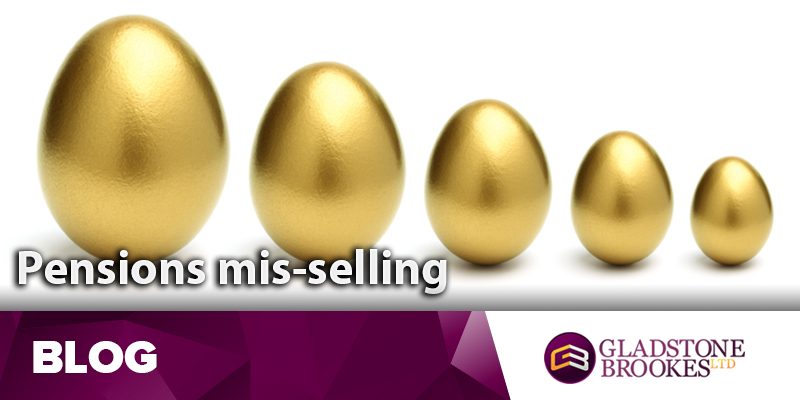 Will pensions become the next big UK mis-selling scandal?
⚠️ With the PPI Deadline less than a year away, now would be the perfect time to check!
It is a situation which could actually develop into two scandals – the mis-selling of annuities, currently under investigation by the FCA, and 'rip-offs and high fees' being charged to people cashing in their pension pot under the new freedoms legislation.
Annuities
It is believed as many as 300,000 people could have been mis-sold their annuity when they retired under previous legislation. 
Annuities are a way of buying a fixed income for life with your pension pot.
But some people with a shorter life expectancy due to ill health – for example being a smoker, suffering from heart disease or being overweight – could have qualified for an enhanced annuity which paid out more.
Compensation
An industry source says claims could lead to compensation of 'at least' £1 billion, in addition to potential fines and other costs for the vendors. 
Consumers who didn't take out an enhanced annuity could have been missing out on an average £175 a year, according to the Financial Conduct Authority (FCA).
The FCA said last year it was concerned that retirees were not being given enough information about enhanced annuities. 
It has carried out a fact-finding exercise, but has not yet published any results.  It is understood insurers have been asked not to discuss the issue publicly.
Reforms
Last year's pension reforms have halved the sale of annuities with consumers over the age of 55 now being able to access the whole of their pension pot to use in any way they wish, not necessarily invest it to give them an assured income in their retirement.
MPs have warned that a 'lack of clarity' on pension freedoms could lead to 'the next major pensions mis-selling scandal.'
Scams
They want the government to do more to highlight the dangers of pension scams for consumers.
Drawing a parallel with the mis-selling of PPI, veteran MP Frank Field, chairman of the Work and Pensions Committee, said at the time: "We have seen all too clearly, too many times, what happens when financial information is not properly provided and regulated. 
We literally cannot afford another financial mis-selling scandal."
Sting
One scam, reported by the Pensions Regulator, has a price tag of no less than £14 million. The regulator reported that hundreds of people had been caught out by a sting where cold-callers offered cash incentives to have their savings transferred into allegedly better investments.
The regulator warns: "Pension scams where people are tricked into handing over their pension pots by scammers are on the increase. 
Many of the offers seem very convincing, starting with offers of excellent returns. However, once you've transferred your money into a scam it's too late. 
You could end up losing all your pensions savings and, in some cases, face a tax bill of up to 55%."