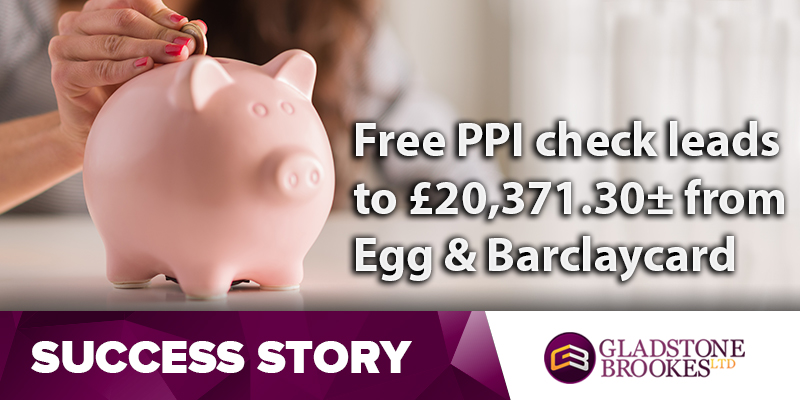 Mark Osmond is delighted with the result of his Free PPI check after picking up a total of £20,371.30± for mis-sold PPI on an Egg loan and a Barclaycard.
Says Mark: "It was a great result because this is money I would never have been able to get back myself."
Advice
Mark spotted the advert for the Free PPI check on Facebook and took advice from friends of the family before deciding to take the plunge.
"I didn't know whether or not it would be worth doing, but a friend of my step-daughter who is a solicitor said it was definitely worth giving a go, so I did.
Service
"I checked out Gladstone Brookes on the Internet and read all the positive reviews before deciding to go ahead and I'm so glad I did because the service has been fantastic."
The inquiry was passed to Gladstone Brookes and Mark pursued the claim after using ur free PPI check and found PPI had been mis-sold on both a loan and a credit card.
"I'm delighted with what they have done and have already been recommending them to family and friends," he added.