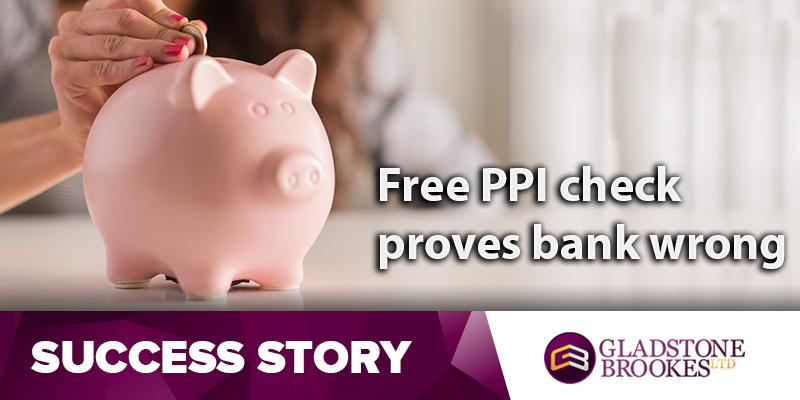 Fred Davies had tried to claim back PPI from Lloyds Bank himself a few years ago, but was unsuccessful.
"I was told there was nothing for me and thought that was an end to it.  Then one day I was bored and surfing through Facebook when I can across an advert for a free PPI check," he said. "I just thought to myself 'it's free so why not see if they can find anything.'"
Compensation
The inquiry was passed to Gladstone Brookes and after our free PPI check service found three Lloyds loans with PPI attached Fred decided to pursue his claims and Lloyds admitted the PPI had been mis-sold on all three loans, offering Fred £10,521.50± compensation.
"I was gob-smacked at the amount of money I got back," said Fred.  "The service was first class. I had to do next to nothing, just the odd phone call.  I have already recommended it to my friends."