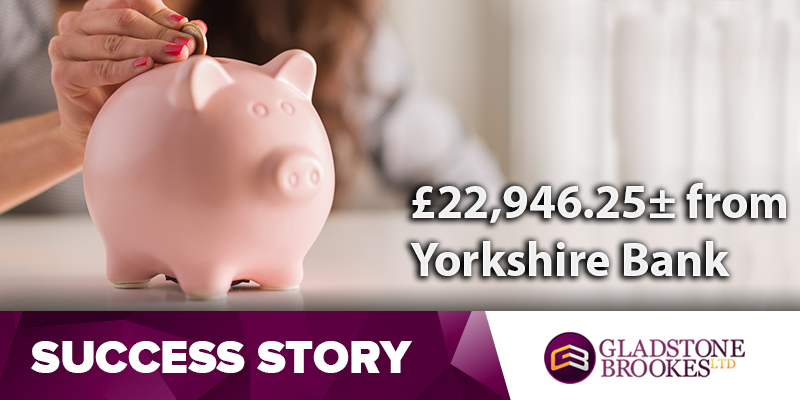 Ann Brookes had been thinking about making a PPI claim for two years, but had never actually got around to it.
Then she spotted an advert on Facebook for a free PPI check and decided it was time she did something about it.
Mis-sold
"I didn't know whether I had ever had it mis-sold to me, but I have had quite a few loans over the years," said Ann.
The inquiry was passed to Gladstone Brookes and Ann pursued her claim after our free PPI check service found PPI attached to a credit card and two loans from Yorkshire Bank.  The bank admitted the insurance had been mis-sold on all three agreements and paid Ann a total of £22,946.25± in compensation.
Service
"The service from Gladstone Brookes was absolutely brilliant.  I had nothing to worry about at all.
"I hadn't got a clue how much money I would get back, but when I saw how much it was  I couldn't believe it was all for me," she added.