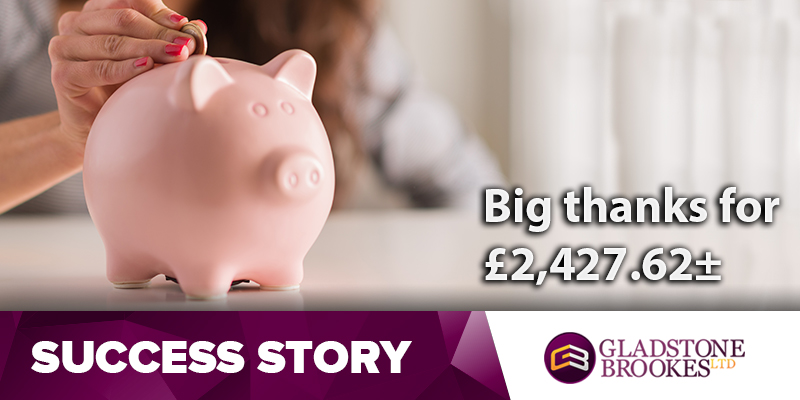 Sean Turner had no idea whether or not he had PPI attached to any of the finance agreements he had signed in the past, but when he saw the Gladstone Brookes TV advertisement he decided he had better check to find out.
Said Sean: "I wanted to see if there was anything for me, because I might have it and just not be aware."
Good decision
It was to prove to be a good decision because the Gladstone Brookes investigation revealed PPI had been mis-sold on a loan from MBNA and Sean ended up with compensation of £2,427.62±.
He said: "I had no expectation of how much money I might get back if MBNA agreed it was mis-sold, so I was surprised and delighted to get back over £2,400.
Service
"It was great service from Gladstone Brookes.  All of the staff were friendly and patient.  Big thanks to them – an excellent job all round."