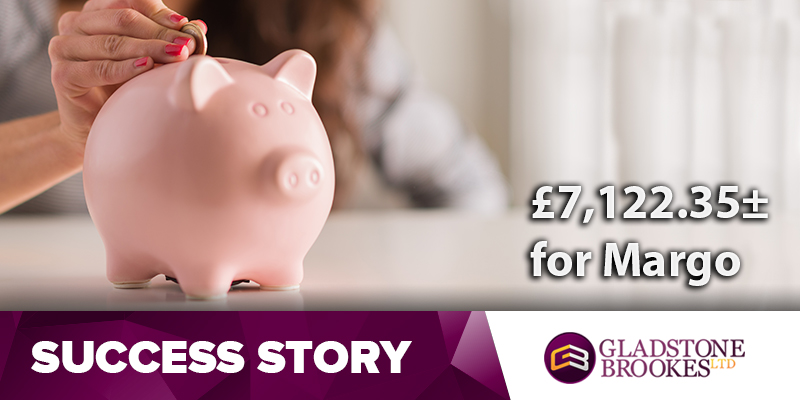 When Margo Flanagan decided to see if she had PPI attached to any of her former finance agreements she thought she might get £100 to £200 if it was found he had been mis-sold.
"I couldn't believe it when the letter came to tell me how much money I would be getting back.  It felt like I'd won the lottery," she said.
TV advert
"It was the TV advert that prompted me to make the call," she said.
The resulting investigation found that PPI had been mis-sold on a Bank Of Scotland loan and Margo ended up with £7,122.35± compensation.
Service
Said Margo: "I had no idea whether or not I had been mis-sold PPI at any time over the years, but the service from Gladstone Brookes made the whole process so easy.
"It couldn't have happened at a better time for me financially and I've already been recommending the service to family and friends."