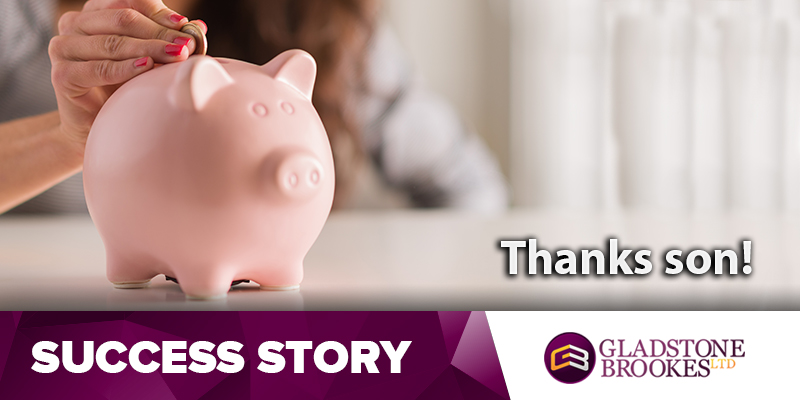 Anthony Preece says he owes his £7,600.58± PPI payout to his son.
Says Anthony; "He made a successful claim himself and told me I should do the same to see if I was owed anything.  He kept on at me and I eventually called Gladstone Brookes to find the answer."
Investigation
The GB investigation found PPI had been mis-sold on three separate HSBC loans and the bank offered just over £7,600± in compensation.
Says Anthony: "The money has come at a good time. I am terminally ill with two types of cancer and it will buy us a special holiday in Greece which we would never have been able to afford otherwise.
Service
"The service from Gladstone Brookes was excellent. I had no problems at all."