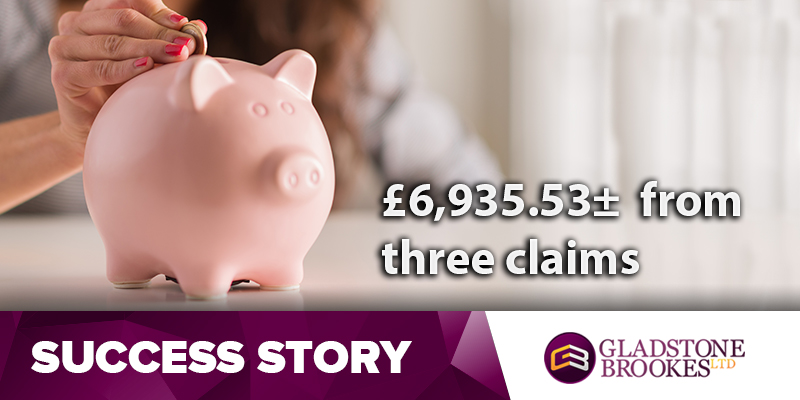 Robert James suspected he may have had PPI attached to his mortgage, but didn't think he would be able to make a successful claim because the building society had been taken over.
I was discussing it with my daughter who had made her own successful claim a couple of years before and I told her I didn't think I'd get anything back from the Woolwich because they had been taken over by Barclays," he said.
Try
But she convinced him he should still try and it was then he saw the Gladstone Brookes advert on TV and decided to call to see if we could help.
After speaking to an advisor we were able to establish that not only did he has PPI attached to his mortgage, but he also had it on two Barclays loans as well.  The bank investigated all three claims, agreed the insurance had been mis-sold on all three agreements and offered Robert a total of £6,935.53± in compensation.
Service
"The service I had from you was great right from the start.  I suspected there might be PPI on the mortgage, but had no idea it might be on the loans as well," he said.