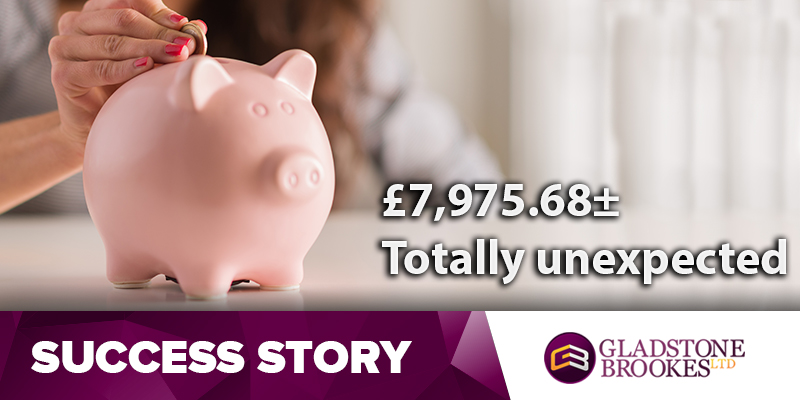 Michael Chevalier saw the Gladstone Brookes advert on television it made him think about the number of credit cards he had held in the past and whether he might be owed any money on them for mis-sold PPI.
"I thought it was a possibility, but I had no details about any of them when I rang Gladstone Brookes to see if they could help. They listened to what I had to say and the set about tracing my records," he said.
Mis-sold
That investigation turned up two credit cards with the Co-operative Bank and one each with MBNA, Capital One and Marbles. All four lenders admitted the PPI had been mis-sold on the agreement and Michael received a total payout of £7,975.68±.
"It was quite a surprise and it was a totally unexpected amount because I didn't have all the details about the cards and had no idea how much I might be owed, if anything," he said.
Service
"The service was great.We were talking about agreements taken out years ago and they were able to help me out, keeping me in touch at all times about what was happening.
"Even before the process began Gladstone Brookes gave me a clear idea of the costs involved if any money was to be received and I was also advised I didn't have to make the claim through them at all and could do it myself.
"I thought this was excellent because I knew exactly where I stood right from the off," he added.