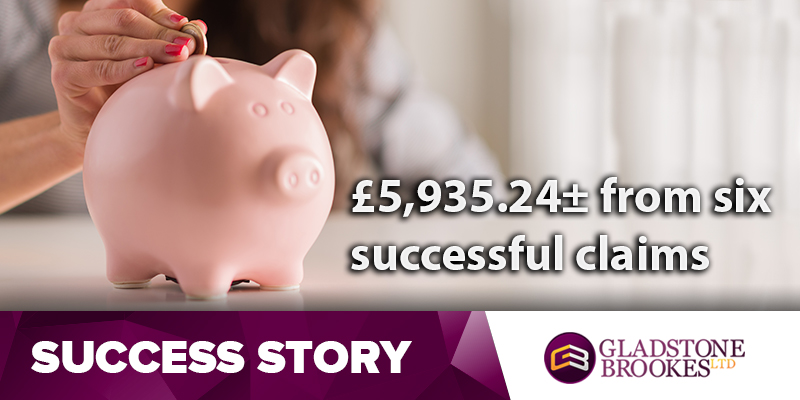 When Alice Johnson saw the Gladstone Brookes TV advert she decided she would have one last try to see if she had been mis-sold PPI after her own attempt to make a claim against HSBC had got nowhere.
"I tried to claim myself, but without success. Then I saw the advert on TV and decided to give it another try," she said.
PPI
The decision was to be a good one as the ensuing investigation revealed PPI had been attached to a total of four HSBC loans, plus one each from Halifax and Marks and Spencer.
All three companies admitted the PPI had been mis-sold and Alice was offered a total of £5,935.24± compensation.
Service
"The service from Gladstone Brookes was excellent," said Alice. "It was quite a surprise when they found all the other claims as well. One of the HSBC loans was more than 20 years old."