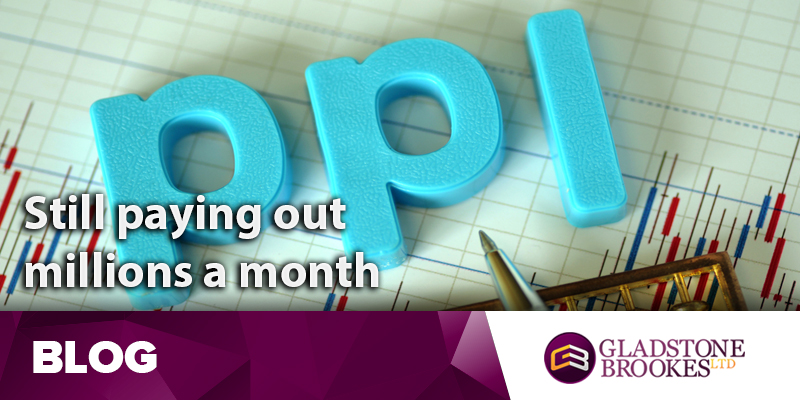 Six years after official figures began to be kept, mis-sold PPI payouts continue to run at an average of more than £1/4 billion a month.
The latest figures issued by the Financial Conduct Authority (FCA) reveal that the 23 firms who make up 95% of the PPI complaints in the UK have paid out a total of £26.5 billion in compensation to consumers who were mis-sold PPI since January 2011.
Total payout
The total payout for the last 12 months alone was £3,485,900,000 (£3.485 billion), which works out at an average £290,491,000 (£290.491 million) a month.
Figures supplied by the Financial Ombudsman Service (FOS) show that lenders are continuing to wrongly reject more than half of all claims made to them.
Dispute resolution
FOS is a dispute resolution service which steps in when the consumer and lender cannot agree on whether or not a PPI policy has been mis-sold.
If the lender rejects the claim, the consumer has the right to appeal the decision and FOS acts as an independent arbitrator.
Latest figures show that between April and December of 2016 FOS received 121,557 new cases and the uphold rate on behalf of the consumer for the same period was 54%.
Claims deadline
UK lenders have set aside more than £37 billion to settle successful PPI claims – £10 billion more than has already been paid out. In the last year most of the high street banks have added millions to their compensation pot because of the uncertain future brought on by the claims deadline announced by the FCA on March 2nd.
Following a two year consumer awareness advertising campaign, the final deadline for making PPI complaints has been set at August 29th 2019.  The announcement of the deadline date is expected to unleash a deluge of new claims from people who have not made one up to this point.
New claims
No-one can be sure how many new claims will be made.  The FCA estimates 45 million policies were sold over the last 30 years and so far claims have only been made on 17 million of them.
Not all policies were mis-sold and PPI, when sold correctly, was a good and effective product. However, history has shown us that it was also a product mis-sold on an industrial scale and many more millions are expected to be refunded to consumers before the final deadline draws a line under the issue.