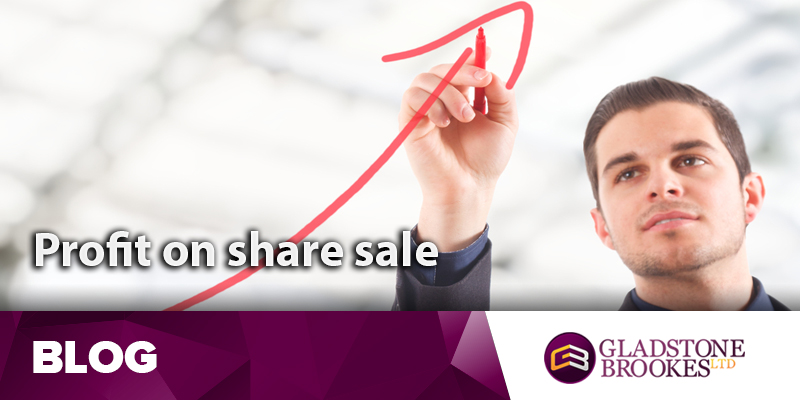 Lloyds Bank has finally been re-privatised and the sale of the last few shares made them an £894 million profit on the deal.
The government sold its last block of taxpayer-owned shares nine years after Lloyds Banking Group (LBG) was bailed out with £20.3 billion for a 43.4% stake in the bank.
Sold
Chief executive, Antonio Horta-Osorio, said: "Today the government has sold its last shares in Lloyds Banking Group, receiving more money than was originally invested.
"Six years ago we inherited a business that was in a very fragile financial condition. Thanks to the hard work of everyone at Lloyds, we've turned the group around."
Toxic assets
In a BBC radio interview he said that when he took over the bank's bailout it was 'in a very difficult situation' with £200 billion in toxic assets and heavy debt.
He added: "It is now one of the strongest banks in the world and has wiped out most of the debts.
"However, we are not complacent. While we are proud of the progress we have made over the last few years, we recognise there is still a lot to do to transform Lloyds Banking Group into the best bank for customers and play our full role in helping Britain prosper."
Troubles
LBG's troubles started when it took over the ailing Halifax/Bank Of Scotland (HBOS) which was on the point of collapse.  It was hoped the move would rescue HBOS, but it ended up in dragging LBG down with it and the government had to step in to save the day with a £20.3 bailout package.
Since then the government has been selling off the shares in a drip feed trading plan overseen by investment bank Morgan Stanley.
Hiccup
There was a hiccup along the way when a plan to sell around £2 billion of shares direct to the British public by former Chancellor of the Exchequer George Osborne had to be abandoned.
More than a quarter of a million people had registered their interest via a specially created government website, but the plan was shelved with new Chancellor Philip Hammond blaming difficult trading conditions.
Market share
On the way to re-privatisation LBG has acquired 25% of Britain's current accounts, 22% of retail deposits and 21% of mortgages.
The recent successful takeover of credit card company MBNA has also given it 26% of UK credit card lending, just 1% behind market leader Barclaycard.
Contrast
Its success is in stark contrast to Royal Bank Of Scotland (RBS) which was also bailed out by the government at the height of the financial crisis.
Chancellor Philip Hammond recently announced the government could be facing a multi-billion pound loss by selling off its 73% stake in the bank.
Profit
The bailout figure was £45 billion – more than twice that of LBG – and RBS has not made a profit in the nine years since then.
It also faces a number of law suits in America related to the mis-selling of mortgage backed securities for which a number of other international banks have been fined billions of dollars by the US regulators.
Stake
The British government previously stated it did not expect to sell off its stake until 2020, but Chancellor Hammond recently told the House of Commons that he was aiming to re-privatise RBS 'as soon as possible' while achieving 'fair value.'
He said: "We have to live in the real world and make decisions on the future of our holding in RBS in the best interests of taxpayers."