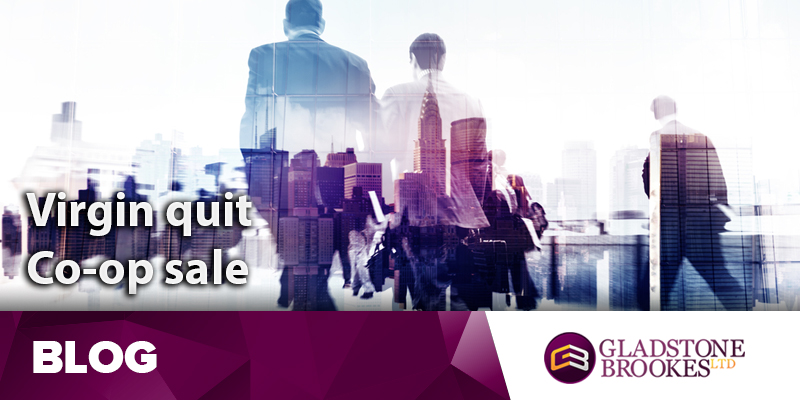 Virgin Money has become the latest potential buyer to pull out of the Co-operative Bank sale.
The Richard Branson backed lender has followed Banco Sabadell, Santander and TSB in quitting the auction sale of the Manchester based bank.
Walked away
It is understood that Virgin walked away from the negotiating table as the troubled Co-op tries to find a way to prevent itself from being wound up in a Bank Of England 'resolution process'.
Virgin and CYBG (the former Clydesdale Yorkshire Bank) were seen as the two most likely bidders to win the auction, but Virgin are understood to stop the talks after the Co-op hired advisors to work on a debt restructuring plan.
Potential
Other potential buyers are a group of American hedge funds who are already involved with the Co-op.
Cyrus Capital Partners, Blue Mountain Capital Management, Golden Tree Asset Management and Silver Point are all involved in the negotiation process.
Proposal
The bondholders, some of which are also shareholders, are believed to have lodged a proposal to inject fresh capital into the bank.
Details of the possible deal are unclear but are understood to involve less finance than the £300 million the Co-op was originally seeking.
Losses
The bank announced a £477 million loss for 2016, taking its losses since its rescue in 2013 to more than £2.5 billion.
The bank was saved from collapse in that year after a £1.5 billion 'black hole' was discovered in its balance sheet.  The Co-operative Group wholly owned the bank at the time, but sold an 80% stake to a consortium of investors while retaining the title.
Resolution
If no deal can be struck the Co-op could be broken up and sold off piecemeal in a Bank Of England supervised winding down of their operations.
The Bank already has them under 'intense supervision' after they failed to come up £550 million short of an agreed capital target in January.
Step in
If the resolution process goes ahead a number of firms might step in to take on the Co-op's four million customers while others are more interested in taking over individual loan portfolios.
But Co-op customers need not fear for their money as current accounts, personal loans and mortgages would be taken on by another bank if necessary and sums of up to £85,000 are guaranteed by the Financial Services Compensation Scheme (FSCS).