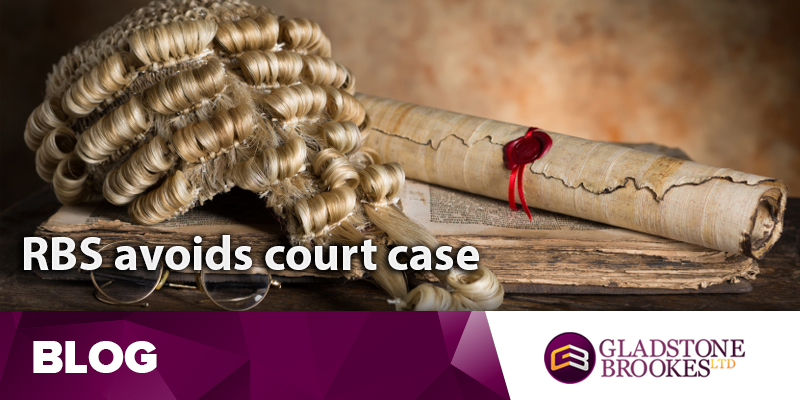 Royal Bank Of Scotland (RBS) has reached a £200 million out of court settlement with a group of shareholders who claim they were duped into buying £12 billion worth of shares when the bank was on the verge of collapse in 2008.
The high profile case in the High Court was adjourned three times by Mr Justice Hildyard to give the two sides a chance to reach an agreement.
11th hour
Now the action group representing the shareholders in the civil case are understood to have accepted an 82p per share offer at the 11th hour.
The deal is double the 41.2p price agreed between the bank and most of the protestors in December last year for which it set aside £800 million.
Financial health
The RBS Shareholders Action Group claim that the bank's management lied about its financial health in 2008 when they called on them to invest in a £12 billion rights issue. Just months later RBS were bailed out by the Labour government for £45.5 billion.
RBS denied the claim, but the action group, representing 9,000 retail shareholders and 20 institutional investors, went ahead with their court case.
Risk
Commenting on the settlement, a spokesman for the action group said: "If we had proceeded to trial there would've been a risk that we could win and not achieve the 82p per share for our members."
The settlement means that former chief executive Fred Goodwin – nicknamed Fred The Shred at the time of the bail out – does not have to appear in court with other directors of the management team to explain their actions.
He was stripped of his knighthood in the aftermath of the bank's collapse and has kept a low profile ever since.
Fortunes
RBS was bailed out at the same time as Lloyds at the height of the 2008 financial crisis, but their fortunes have differed greatly since.
Lloyds was recently returned to private ownership after the government's trading plan succeeding in recovering all of the £20.3 billion paid by the government for a 43.4% stake in the ailing bank.
In contrast, RBS is still 73% owned by the taxpayer and Chancellor Philip Hammond recently admitted it may have to be sold off at a loss if it is to return to private ownership.