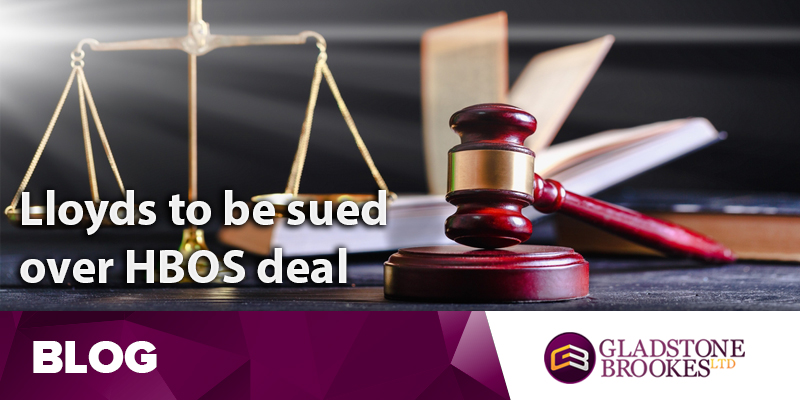 Five former Lloyds TSB executives – including chairman Sir Victor Blank and chief executive Eric Daniels – are facing a £350 million trial over the ill-fated rescue of HBOS at the height of the financial crisis.
The bank is being sued by the Lloyds/HBOS Shareholder Action Group, which represents around 6,000 former Lloyds TSB shareholders.  They are claiming the bank misled them about the £12 billion HBOS takeover.
Witness stand
The executives – who also include former chief financial officer Tim Tookey, director of retail banking Helen Weir and director of wholesale banking George Truett Tate – are due to take the witness stand when the case begins in October this year.
The allegation they face will be that the bank withheld important information from the shareholders at the time of the acquisition which was one of the main factors in the government having to bail out Lloyds TSB months later when it paid £20.3 billion for a 43% share of the bank.
Hearing
The hearing is expected to last 12 weeks and the shareholders are also expecting a cross-examination of Sir Hector Sants, who was chairman of the Financial Services Authority (FSA) when Lloyds were given the go-ahead for the takeover.
It is understood the action group comprises around 300 institutional shareholders (including pension funds and investment funds from the UK, Europe, Asia, Canada and the United States) and a further 5,700 retail investors.
Inexcusable failure
A spokesman for the group said: "The trial will demonstrate not only that Lloyds TSB shareholders were made to pay for the parlous state of HBOS, but it will also highlight the inexcusable failure of the directors to share crucial information with their shareholders ahead of the deal going through and the implications of not having conducted appropriate due diligence to ensure that its own shareholders were not being compromised.
"Our understanding of the events that led to the acquisition have so far been a combination of gossip and ad hoc statements made by the then chairman and chief executive of the bank.
Evidence
"This trial, where the director defendants and the head of the FSA at the time will be asked to give evidence and cross examined, will ensure that we finally get to the bottom of who knew what when, what was concealed by Lloyds TSB Directors and the role played by the authorities in pushing this deal through."
The group, represented by law firm Harcus Sinclair, also allege the takeover involved a gross over-evaluation of HBOS's share capital which resulted in the share capital of Lloyds investors being excessively diluted.
Robustly contest
A Lloyds spokesman replied: "The group's position remains that we do not consider there to be any merit to these claims and we will robustly contest this legal action."