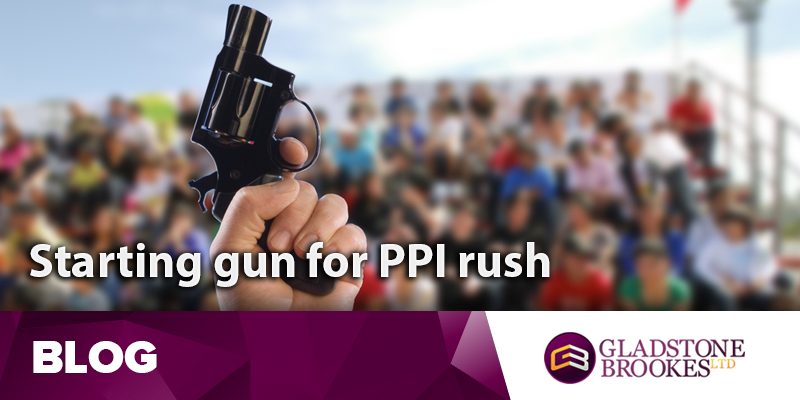 As latest figures reveal Britain's banks have paid out another £260 million for mis-sold PPI and the UK's top banks add more than £1.6 billion to their payment pot in just one week, the starting gun is about to be fired on the rush to make a claim before the deadline in August 2019.
This month the Financial Conduct Authority (FCA) will pull the trigger on a £42 million consumer awareness advertising campaign designed to ensure anyone who believes they may have a valid claim makes it before the deadline runs out on August 29th 2019.
Total compensation
An estimated 18 million people have already done so, resulting in a total compensation payout so far of £27.4 billion since January 2011 when figures first started to be collated.
When the first claims began as far back as 2005, the industry estimate of the overall cost of compensation was £4-5 billion.  The reserves added recently make the total set aside by the industry so far more than £30 billion – and even that may not be enough.
Best estimate
When announcing their increases the banks made it clear that the figures were their best estimate of what future successful claims might cost them. But they made it clear that the size of increase might have to be revised again if the surge of new claims sparked by the deadline announcement is higher than they expect.
In truth, no-one has any accurate idea of the number of claims likely to be generated, but it could certainly be many millions, with a corresponding cost to the banks for those proving successful.
£100 billion
Nick Baxter, chairman of the Professional Financial Claims Association (PFCA), said in a radio interview that he believed about £50 billion of PPI policies have been mis-sold over the years and if it was all claimed it could cost the banks as much as £100 billion when the interest due is added.
He said: "We're nowhere near through this. The big problem for consumers is that there is a time bar starting to tick."
Ramps up
Financial analyst Laith Khalaf said he was not sure if the £100 billion figure would be reached, but  added: "As we get closer towards the deadline, it may be that that ramps up further. A deadline is a motivating thing for people. So it may be that that increases further."
FCA figures show compensation was paid out at an average of £240 million a month over the last year and May's £260 million was the highest single month since June of 2016.