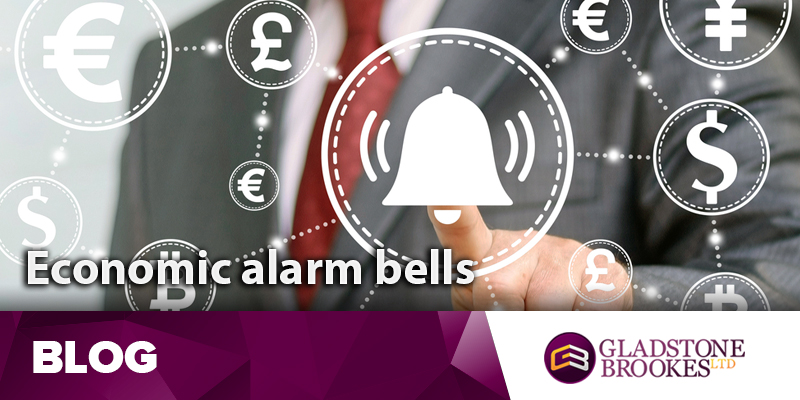 Alistair Darling, Britain's Chancellor of the Exchequer when the financial crash exploded the British economy, has become the latest voice to warn about the rising level of UK consumer debt.
Lord Darling was speaking on the 10th anniversary of the 2007 crash which led to the Labour government spending billions of pounds to rescue Britain's banks.
Alarm bells
In a BBC radio interview he warned that 'alarm bells are ringing' and said regulators must remain 'very, very vigilant' about the risks to the economy.
He agreed the financial system is safer than it was a decade ago, but warned of 'complacency.'
Massive uncertainty
He said the economy had picked up over the last seven years, but he was becoming concerned it was starting to slow again with Brexit creating 'massive uncertainty.'
Those facts, linked to rising levels of consumer debt, have set the alarm bells ringing for an economy so dependent on consumer spending.
Lesson
He told Radio 4's Today programme: "The lesson from 10 years ago is that something that can start as apparently a small ripple in the water can become mountainous seas very quickly.
"When interest rates go up, and they will go up, if not this year then certainly next year, and suddenly people find they are going to be paying more in their monthly payments, that's when you need to watch out."
Early stages
Recalling the way in which the UK crash happened he said: "In the early stages it looked that there was just a problem with Northern Rock.
"However, it became clear as we went through August of 2007 that more and more banks were becoming reluctant to lend to each other – which was extraordinary at that time – and that there was a more deep-seated problem."
Scariest moment
He recalled the scariest moment of the crisis was the run on Royal Bank Of Scotland (RBS) by its corporate customers in October 2008.
He said: "I had to go to one of these meetings of European finance ministers, and I was asked to come out and take a call from the then chairman of RBS, Tom McKillop, who said the bank was haemorrhaging money.
Biggest
"Remember this was not only the biggest in the world, it was about the same size as the entire UK economy.
"I said to him, how long can you last? And what he said to me shook me to the core. He said, 'well we're going to run out of money in the early afternoon'."
Next crisis
Looking to the future he said that the next crisis was likely to come from somewhere unexpected and from causes that haven't yet been identified.
"The biggest danger is complacency," he said. "And, of course, in a few years' time when institutional memories start to fade, and the people around have all gone and retired, then that's where the risk occurs."