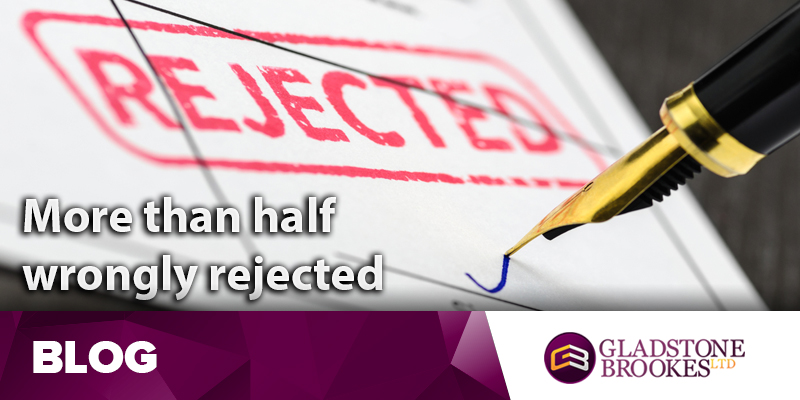 As the PPI claims deadline adverts start to hit the airwaves news has just been released that the banks are still wrongly rejecting more than half of the claims made to them.
Latest figures from the Financial Ombudsman Service (FOS) show that in the year April 2016 to March 2017 FOS upheld 52% of all appeals made to them in favour of the consumer.
14% up
They also revealed the level of complaints is 14% up on the same period in 2016 with 168,769 new cases for the full year and another 42,401 in the first quarter of 2017.
PPI remains the most complained about product with 53% of the total caseload – more than the rest of the categories combined. Second on the list are current accounts with 6% of the total, closely followed by packaged bank accounts with 4%.
Impact
Commenting on the claims deadline, chief ombudsman Caroline Waynman said: "While we still don't know what impact this will have on our workload, today's data shows that PPI complaints are already increasing."
FOS quality director Richard Thompson added: "It's still the case that we don't know exactly how many people will decide to complain, and at what point in the next two years they might do so. Apart from the FCA's deadline, other time limits apply to complaining. So it's important people check their own situation and get things started if they think there's a problem with their PPI – rather than waiting to do so till just before the deadline."
Warning letters
His comment refers to the millions of people who have already received warning letters about potential PPI mis-selling from their banks.
While the FCA deadline has been set at August 29th 2019 time will run out for millions of people before then because the warning letters create their own time-bar.
Rules
Consumer rules say any complaint must be made within three years from when they knew or could reasonably have been aware that they had cause to make a complaint.
The FCA consumer panel believes that the warning to make a claim may already be too late for as many as three million people and time will run out for another 1.2 million people before the end of 2017.
Rejections
Consumers must also be aware that if their complaint has already been rejected by their lender they must refer it to the FOS within six months of the date of the letter of the complaint will be time-barred.