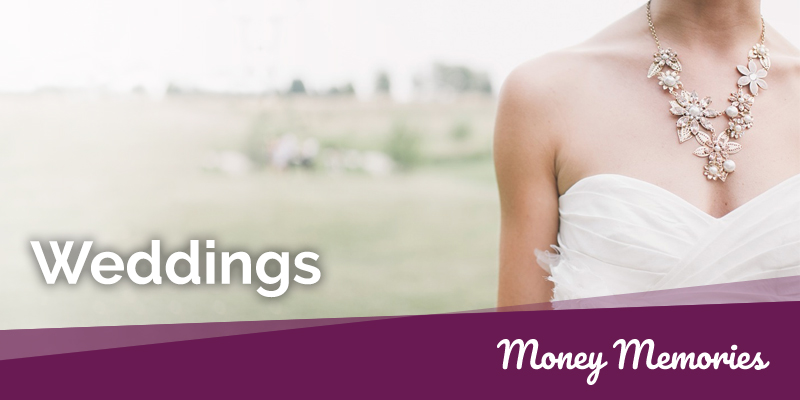 At Gladstone Brookes we are proud to say we have recovered more than £800 million in mis-sold PPI for our clients, consistently recovering life-changing sums of money for our many happy clients.
But some payouts stand out from the rest – not because of the amount of money involved rather the effect it has on the client's life, helping them to achieve one of those special milestones we all strive so hard for.
Financial pressures
One of the biggest milestones in anyone's life is getting married and all of the financial pressures such a decision involves.
Someone who knew all about those pressures was Amber Arnold.  She had been with fiancé Toby Miller for eight years and after getting a big promotion in her job they were finally able to buy their first house together and start to lay plans for the big day.
Disaster
And then disaster struck.  Amber's employers went into administration and she lost her job. She said: "I was the main wage earner too because Tony had yet to qualify as a civil engineer."
The possibility of the wedding was receding fast, so she started looking round for other forms of finance and, seeing one of her loans had PPI attached, she decided to make a claim through Gladstone Brookes.
In with a chance
"When I looked at it I realised I couldn't do it myself, but I thought I was in with a chance of getting something back so I asked GB to help me out," she said.
"I'll never forget the day when we got the cheque.  Suddenly the dream wedding was back on again.  We had put off laying definite plans and now we had enough money for the wedding we wanted with the marquee and the big white dress.  It was unbelievable," she added.
Wedding plans
Amber and Tony have not been alone in finding their PPI payout paying for their wedding plans.
Jenny Robinson had been with her partner for 17 years.  She was 66 and living in Greece with not enough money to come back home to the UK. But a series of successful claims for mis-sold PPI brought her enough money to return home and organise a big family wedding.
She said: "The reception was amazing.  It's a day we will never forget and would not have been possible without the PPI refund."
Perfect
Rachel Jones' wedding was 'absolutely perfect' and paid for by a series of successful claims against Lloyds.
She said: "We paid for it with the PPI refund and everyone had a fantastic day – our dream wedding."
Fairy-tale
Martin Harwood used his PPI refund to pay for 'a fairy-tale wedding for my beautiful wife'.  A series of successful claims against Lloyds paid for both the wedding and the honeymoon.
Said Martin: "The PPI money made my wife's wedding dreams come true and enabled us to have a fabulous day with no expense spared. What was a wedding that was looking to be as best as we could afford overnight became a fairy-tale wedding for my beautiful wife.
"Our memories will stay with us forever and more so because without the PPI money they could never have been as good."
Dubai
For Michael Silsbury the story was slightly different.  Successful claims against Natwest for PPI mis-sold on a loan and a credit card paid for a dream holiday to Dubai.
"And there I met the woman who is now my wife.  We've been married two years," he said.