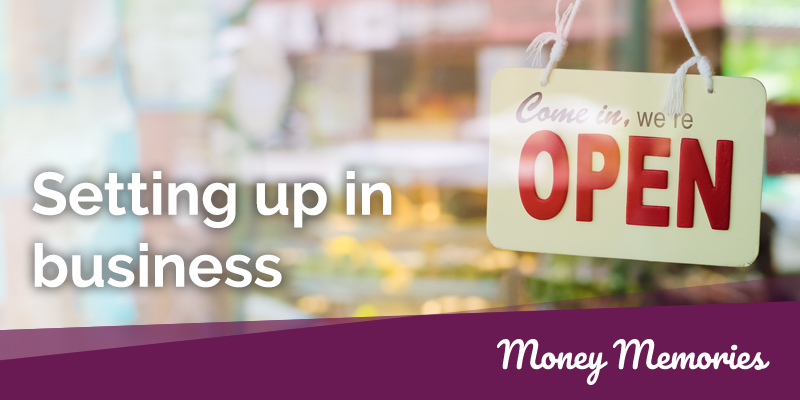 Given the chance which of us would not sooner be working for ourselves than someone else?
Becoming your own boss is another of those milestones in life which Gladstone Brookes has been able to help with for a wide range of people.
Winner
The winner of Money Memories 4 was Theresa Chapman and she had a spur of the moment decision to thank for the payout she received for the PPI she was mis-sold on five loans from Lloyds Bank.
It gave her the courage to quit her 9 to 5 job and set up her own cycling business with her partner.
Shared passion
Said Theresa: "With the money received we were able to take our shared passion of cycling and turn it into a business! We teach children to ride, if they can already ride we instruct them to National Standards level, coach adults to improve their fitness through cycling, work with local tourism to increase awareness of the amazing area we live in and have become the world's first Mobile Sufferfest Indoor Cycling Facility ( https://thesufferfest.com/ )."
Working from home
Trish Cosham's payout arrived when she was out of work and she used it to buy a desk, computer and business cards to set up her own business, working from home to supplement a new part time job.
She said: "It won't bring me in a huge income but will help in addition to my new part time job. I couldn't face going back to working in an office for a big company so this money came at just the right time."
With the little extra left over it helped pay for a family holiday she had booked before she became unemployed.
Hobby
Rosie Harness turned her hobby and passion into a whole new career – as a perfumier!
Said a delighted Rosie: "I really never thought I would get money back from mis-sold insurance and yet I received a substantial amount.
"You put me on the first rung of the ladder towards launching my Gorgeously Global range of perfumes. You enabled me to move from being a hobby perfumer to launching my own perfume brand! From being just a "perfume potterer" I am now a professional perfumier.
Kit cars
Said Matthew: "It helped me set up my own fabrication business and take over the production of NCF Motors kit cars.
"I have always wanted to work for myself, and having an extra boost of money I was able to bring my plans to fruition. I am now in my second successful year of trading, which would not have been possible without the money reclaimed from my mis-sold PPI."
Financial backing
Paul Barham is another client who had wanted to start his own business for years, but never got the chance. Then a series of successful claims for mis-sold PPI provided the financial backing he needed.
He said: "I received a sizeable settlement that I had no idea existed. This enabled me to finally start my own business – Bargate Master Locksmith Ltd – and it's all thanks to Gladstone Brookes."
With a twist
David Oatley set up a business with a twist – by becoming a self-employed artist.
Said David: "In 2008 I had to retire due to ill health. I am now very disabled and cannot look after myself.
"But then Gladstone Brookes managed to get a substantial amount of money for me and I decided to use it to become a self employed artist, spending most of the money buying the equipment needed to start.
Since then I have sold nearly £18,000 worth of my work and I am about to start my 155th painting."