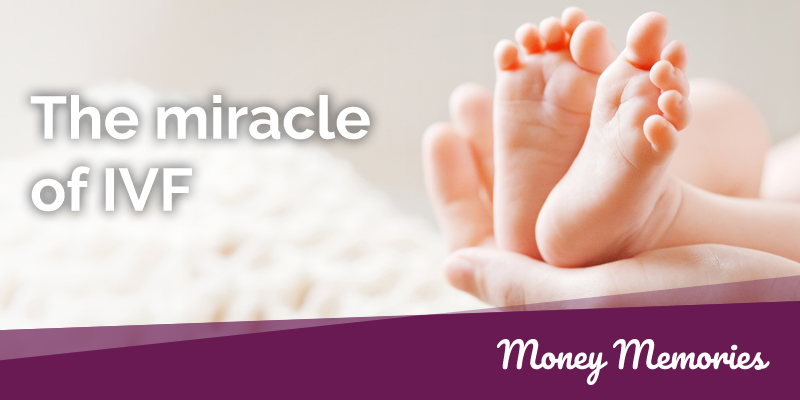 There is probably no bigger milestone in life than the birth of your child – particularly if you have had difficulty in conceiving and want one so much.
As a company we are proud to say we were able to help to make that dream come true for two mums who used the compensation we were able to win for mis-sold PPI to undergo successful fertility treatment.
Trying for years
Nurse Pam Kaur had been trying for a baby for years, but was unable to get pregnant.
She said: "The pressure to have children in my culture is quite high and you are really diminished if you haven't got any."
IVF
Then Pam heard she had a series of successful claims for mis-sold PPI through Gladstone Brookes and the compensation she received gave her the opportunity to go in for IVF treatment.
She said: "I thought it would never happen and then, after 10 years, I had my miracle baby boy Dillion!  Now I am a proud mum and a much less stressed individual."
Second miracle
But the story doesn't end there because at the time of her first successful IVF Pam decided to freeze two other eggs and a recent second round of IVF has produced baby brother Jordan for Dillion.
"Now I have two little miracles," she said, "and I have donated the remaining egg I had frozen to give another lady the chance of happiness."
Slightly different
The circumstances were slightly different for Nicola Coombs.
She had undergone two unsuccessful rounds of IVF before having her son, Elliot, at the third attempt, but decided she really wanted to try for another baby.
Expensive
IVF is an expensive treatment and her fourth attempt was unsuccessful, leaving Nicola wondering how to find the money for another try when a series of claims she had against mis-sold PPI from four HSBC loans and a credit card provided enough compensation to pay for the treatment.
Said Nicola: "I suppose you could say I won twice – once getting thecompensation money back from HSBC and then getting my beautiful daughter, Imogen."