Our Money Memories competition attracted more than 1,500 entries  from clients who told us how they had spent the PPI compensation they had received after making a claim through Gladstone Brookes.
Special memories can be made after receiving many thousands of pounds – like a Lotto win – but it doesn't need to be a huge amount of money to make a big difference in someone's life.
Our overall £500 winner was Jeremy Newell and his story can be seen here, but the general public visiting our website also voted for their Top 5 who each receive £100.  You can take a look at their stories below.
Sheila Spokes – £1,777.24
Sheila's son Sam was diagnosed with Chronic Myeloid Leukaemia in 2014 on Christmas Eve and this year, four days before his 17th birthday, it mutated to Acute Myeloid Leukaemia.
Said Sheila: "He went into hospital on July 7th, missing out on his birthday and the family holiday we had planned.  It's been a very anxious and long summer, but the good news is he had a bone marrow transplant on October 13th and is now recovering in hospital.
"I will be hanging on to my money and the £100 from this competition until he is out of hospital and we can go away for a well deserved family holiday."
---
Gaynor French – £203.09
Gaynor made her PPI claim after she was diagnosed with terminal breast cancer and while the amount recovered seems very small it has meant a great deal to her.
She said: "My husband persuaded me to make a claim. I am so glad I did!
"Unable to work through treatments and health, the PPI that I wasn't even aware existed went towards some amazing days out with my wonderful husband. We just had a few grown up days. The days you wait to enjoy when the children have grown up and left home. This won't happen for us now. There is no waiting.
"So, with our kids' blessings, we went on a boat trip for a couple of hours around Lough Key in County Roscommon. We went out for a meal and we treated the whole family to a meal out when we got back; in laws and everyone.
"This may not mean much to many people, but to us, it was memories. It was a kick in cancers teeth. Thank you Gladstone Brookes. It mean the world, and I didn't have to do anything, which is just as well, as energy is limited! It really was a life-changer, even if this seems so simple."
---
Yvonne Wilkinson – £2,400.33
Yvonne leaving her daughter after organising her accommodation in Salamanca
The compensation Yvonne received helped  her to travel to Spain with her daughter when she moved to Salamanca as part of her university education.
Said Yvonne: "My daughter is studying Spanish and Chinese at Portsmouth University and had to move to Spain for five months.  We soon realised that unlike Britain Spanish universities don't help students to find accommodation.  They have to do it themselves.
"So we accompanied her on her first few days and managed to get her settled. She was so nervous about moving to another country so this money enabled us to go with her for the first few days to settle in.  it was a very emotional time!
"Thank you Gladstone Brookes for making it possible by dealing with my claim so easily. I'm not sure what's going to happen when she has to move out to China!"
---
Louise Ross – £160.47
At the age of 34 Louise Ross is about to make a complete change in her life when she qualifies as a fitness instructor/personal trainer.Said Louise: "It's been my ambition since I was 17, but I joined the Army after leaving school and then had a break to have my children.  Now I'm 34 and I'm determined to go for my dream job.
"The money I reclaimed was put towards the personal trainer course I've just started and the competition prize money will go towards it too."
---
Joy Foster – £3,851.53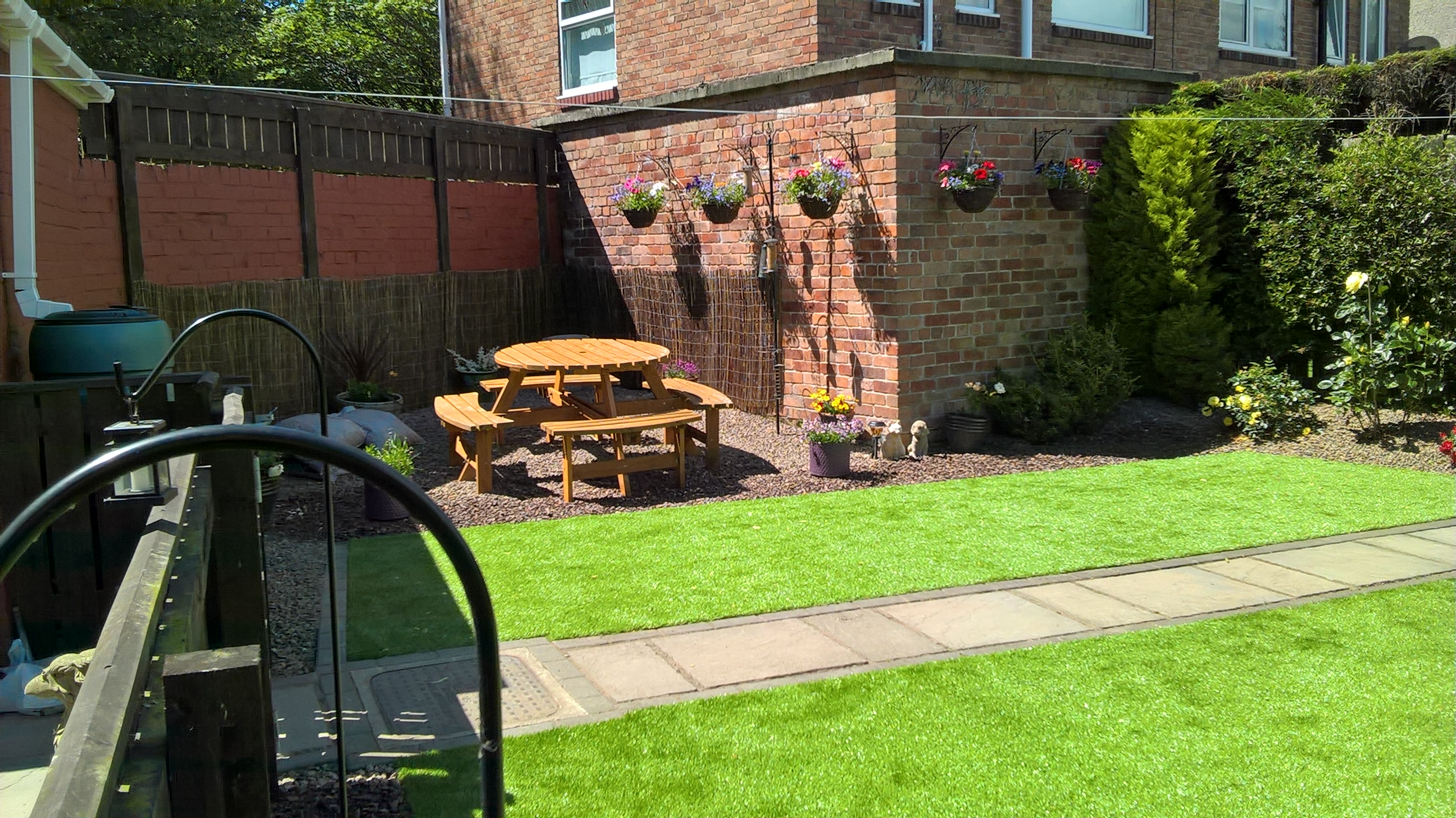 Joy Foster used her PPI payout to solve a problem in her garden.
She said: "I have three rescue greyhounds can really mess up your lawns! So I invested my money in artificial grass and it's really done the trick.
"As you can see it is beautiful. Dogs are happy. Hubby is happy no more money and I am very happy. Thank you Gladstone Brookes."