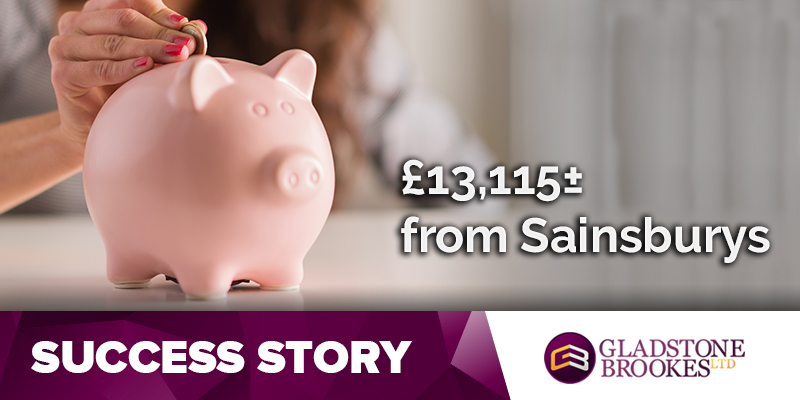 Gina Santilli has more than 13,000 good reasons to thank her sister for an early Christmas present because she was the one who persuaded her to make a claim for mis-sold PPI.
Said Gina: "I'd seen the Gladstone Brookes advert on TV loads of times and had never made a claim because I couldn't remember who I had taken out agreements with as they were all so long ago.
Make a claim
"But my sister told me to make a claim anyway and let Gladstone Brookes try to identify anything which had PPI attached."
After chatting to one of our advisors Gina made a series of claims and was amazed when Sainsburys Bank admitted she had been mis-sold PPI on her credit card and paid her £13,115± compensation.
Service
The service throughout has been brilliant and I've been kept up to date at all times.  Credit where credit is due – definitely 100% for service and it's not over yet because I've still got claims outstanding with New Look, Opus and Natwest.  I'm hoping they're going to be just as successful."