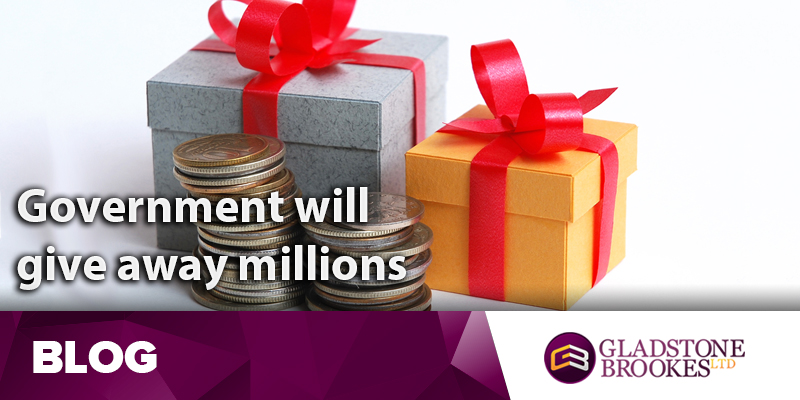 The government plans to give away up to £330 million locked in dormant bank accounts to a range of good causes, including helping consumers with problem debt.
The charity bank raid was launched by ministers to recover cash lodged in dormant accounts from both banks and building societies across the country.  The money is collected by The Reclaim Fund and handed over for distribution.
Good causes
Accounts are considered dormant if there has been no activity for 15 years and the owner is not contactable.  At that point the contents can be legally taken and used for good causes.
Civil Society Minister Tracey Crouch said: "This is part of the Government's commitment to building a fairer society and tackling the social injustices that hold people back from achieving their full potential.
Unlocking
"By unlocking millions of pounds from dormant accounts for a range of good causes, we can make a real difference to lives and communities across the country.
"I am grateful to the banks and building societies, as well as Reclaim Fund Ltd, for their work to free up these funds for good causes. Working in close partnership with the financial sector and civil society, we are determined to help create a country that works for everyone and build a Britain fit for the future," she added.
Initiatives
Initiatives for helping disadvantaged young people into work and providing housing for families and vulnerable people will receive £280 million. Of this, Big Society Capital will receive £135 million to fund stable and long-term accommodation for vulnerable groups such as homeless people and those suffering with mental health issues, as well as to provide support for local charities and social enterprises.
The remaining £55 million is to be used for financial inclusion and capability initiatives which tackle problem debt as well as improving access to financial products and services for lower income families.
Up to £50m of the total will be distributed by the devolved administrations in Scotland, Wales and Northern Ireland.
Identified
Since the scheme was launched in 2008 by Gordon Brown it has identified almost £1 billion and millions have already been distributed.
Reclaim Fund chief executive, Adrian Smith, said: "We are delighted that this release will bring the total distributed from Reclaim Fund to Big Lottery Fund to more than £500m.
"We will continue to work hard in ensuring that consumers can at any time reclaim money owed from their dormant accounts while working with the government to deliver further funds for good causes."