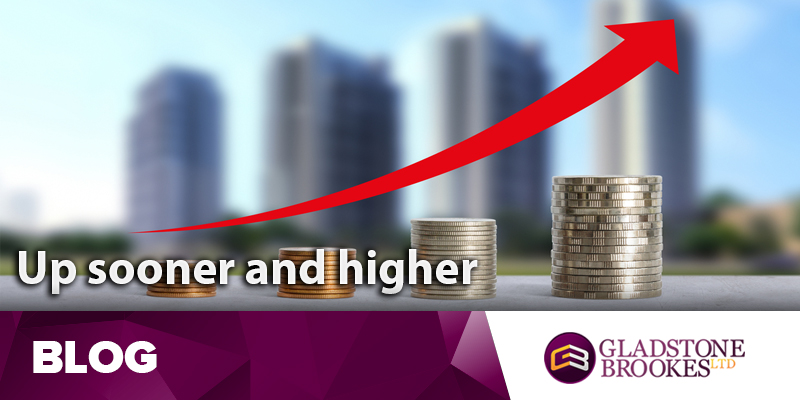 The Bank Of England has warned that interest rate rises could come sooner and be higher than expected.
For the time being the Monetary Policy Committee (MPC) has agreed to leave the rate unchanged at 0.5%, but said that rates would need to rise 'earlier' and by a 'somewhat greater extent' than they thought at their last review in November.
Speculating
Economists are already speculating that the first rise could come in May. The value of the pound jumped by 1% with the announcement, but later fell back to 0.5%.
BBC business reporter Ben Morris said: "Higher interest rates have an important effect on households and the economy.
Mortgage
"Around 8.1 million UK households have a mortgage, and of those almost half are on either a standard variable rate or a tracker rate. Interest rates on those types of mortgages would be likely to match any increase in official rates made by the Bank of England."
But a rise in rates would spell good news for savers as high street banks generally follow the Bank when rates change.
Why now?
At its meeting in November the MPC indicated there could be two increases in rate of 0.25% over the next three years.  This latest announcement suggests there might be a third and it could happen sooner than expected.
The Bank noted that the world economy was expanding at the fastest rate in seven years and the UK was benefitting from the surge.  It also thinks that UK wage growth will accelerate, giving the economy a further boost.
The forecast growth rate of the UK economy was 1.5% in November, but because of these and other factors the forecast has now been raised to 1.7%.
Inflation report
In its latest inflation report the Bank named five 'key messages' for the future:
Pay rises across the country could hit 3.1% this year
Inflation will start to ease
The UK job market will remain strong
The impact of the last rate rise has been mixed, businesses have been paying more interest on their loans, but increases in personal loans and mortgages have only edged up slightly
Global growth is faster than any time since the 2008 financial crisis and is expected to lift UK economic growth along with it