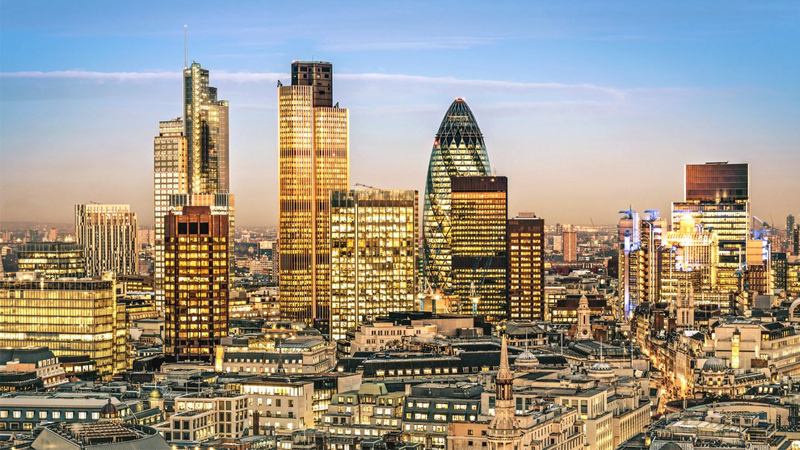 The Channel 4 Dispatches programme highlighted major problems with the handling of financial appeal cases by the Financial Ombudsman Service (FOS), alleging poorly trained staff making wrong decisions on appeals and favouring the banks above the consumer.
After an undercover reporter infiltrated FOS's training programme and found some staff had to Google a financial product after being asked to make an appeal judgement on a case.
Huge backlog
The programme also alleged that there were simply not enough staff to handle a huge backlog of PPI claims and such was the pressure to give quick decisions on their caseload that staff were not fully investigating the facts of the case and wrongly upholding up to half a million cases in favour of the banks rather than the consumers.
Targets
Employees admitted making decisions without properly investigating the case they were allocated in order to hit targets.
Others, threatened with missing out on pay rises and promotions, leaned towards rejecting the claims because it was quicker than challenging the banks.
Evidence
On the evidence presented so far it seems that the independent review of FOS and its processes might find that procedures were not up to the standard consumers have the right to expect and that an unknown number of cases were wrongly decided in favour of the banks.
Staffing levels were way too low to handle the volume of work they were expected to deal with, despite thousands of new staff being engaged to try to get things back on an even keel.
Blame
But should FOS be shouldering all the blame for what has happened?
There are a growing number of voices pointing the finger at the banks for creating the huge backlog which almost crashed the FOS system.
At fault
Independent journalist Jim Moore said: "The banks are as much at fault for this as anyone else.
"The ombudsman only becomes involved with a case after an individual has first exhausted the house complaints process of financial companies, which are supposed to operate fairly.
"They clearly haven't been with respect to PPI: The ombudsman has upheld nearly two thirds of the cases brought to it.
Essentially worthless
"This shouldn't come as a big surprise. Despite PPI being an essentially worthless product, the sale of which was enforced on some borrowers, many senior bankers to this day deny there was anything wrong with it.
"Such attitudes feed through into their institutions' organisational DNA and have played big role in the number of valid complaints kicked over to the ombudsman.
PPI problem
"If it is proven to have been widespread then banks should pay for cases to be re-opened on a wider basis. They caused the PPI problem. They fought tooth and nail to get out of solving it.
"They managed to persuade the Financial Conduct Authority to put a time bar on new cases. They are at least partly responsible for any problems with the review process, morally, and also financially. They should be required to pay up to fix them."
Problem
Financial expert Tony Hazell added: "It could be argued that the banks' refusal to take possession of a problem they created has resulted in an increasingly dysfunctional FOS for both consumer and the rest of the financial industry.
"And it is highly unlikely the claims industry would have grown so large if the banks had not been so quick to reject and ignore legitimate claims."
Deluged
FOS is an intermediary service whose job is to impartially investigate financial claims cases where the bank and the consumer cannot agree. Examining all available evidence, they are meant to decide who, on balance, is right.
But back in 2013 things started to go wrong and FOS found itself being deluged by appeals for mis-sold PPI from consumers whose cases had been rejected by the banks.
Early in the year they were receiving 3,000 new appeals a day and though the surge fell away slightly, by the end of the year they were still receiving 10,000 new claims each and every week and a the backlog started to form.
Wrongly rejected
As FOS started to process them complaints they found that in some cases more than 80% of the complaints had been wrongly rejected by the banks.  In the case of Black Horse, 97% of its rejections were overturned after FOS investigation.
The top five were:
Lloyds TSB 86%
HBOS 81%
Black Horse 97%
Barclays 77%
RBS 47%
The then Chief Ombudsman, Natalie Ceeney, was forthright. She said: "We should be seeing uphold rates at 20%-25% because the banks should know what they are doing now.  These are now so well trodden.  When the customers complain, it should be handled properly."
'Ougtrageous'
The following year the new Chief Ombudsman, Caroline Waynman, hit out at the 'outrageous' uphold rates in favour of consumers. She told the Treasury Select Committee it was wrong that FOS are upholding more than half (65%) of the complaints made against insurers even after the firms have had the chance to put things right.
The sheer number of rejections prompted the FCA to investigate the way PPI cases were being handled. and in July 2015 Lloyds Banking Group (LBG) was fined a record £117 million for the way they had mishandled claims.
Review
They also agreed to either review or automatically uphold 1.2 million former rejections which would have been worth millions of pounds to complainants.
Clydesdale Bank were fined more than £20 million for similar offences.
Latest figures
Fast forward to today and the latest figures available on the FOS website show that 37% of PPI claims are still being wrongly rejected, but many lenders are above average, led by Clydesdale Bank with a massive 90%:
HFC 82%
Marks & Spencer 65%
Black Horse 63%
Capital One 60%
RBS 56%
Tesco 55%
MBNA 54%
HSBC 48%
Barclays 43%
NRAM 42%
Santander Cards 42%
Natwest 40%
Lloyds 34%
Co-op 35%
Only Lloyds and the Co-op have managed to get under the 37% average rejection rate, but even they are way in excess of the 20-25% rejection rate Natalie Ceeney was suggesting five years ago.
Payout
The total payout on successful PPI claims to date is £29.6 billion according to FCA figures and think tank New City Agenda believes more than £42 billion has been set aside to pay out successful claims.
However, commentators and observers now believe the final bill for the most expensive financial scandal in British history could be £100 billion when administration costs and interest payments are included.