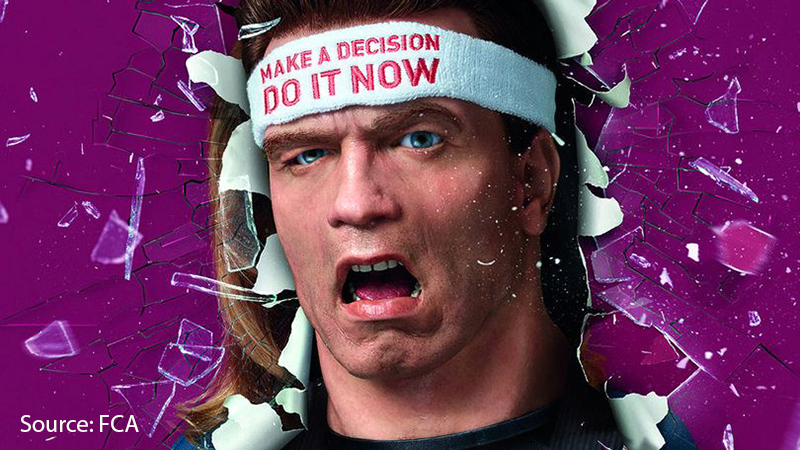 Barclays has become the third UK high street bank to increase its PPI provision within a week.
The announcement of a £400 million increase in the amount of money set aside to pay future successful PPI claims follows the £350 million announced by CYBG (the former Clydesdale and Yorkshire Bank) and the £90 million increase by Lloyds Banking Group (LBG).
Higher than expected
As with both other banks, Barclays has blamed the need for the increase on a higher than expected number of new PPI claims as a result of the consumer claims deadline awareness campaign by the Financial Conduct Authority (FCA).
As the total compensation payout figure broke the £30 billion barrier, the regulator announced that PPI complaints had soared by 40%. The regulator attributed the rise to the campaign featuring Terminator Arnie Schwarzenegger urging consumers to 'Do It Now!' before the claims deadline on August 29th next year.
Complaints
Complaints soared to 1.55 million in the second half of 2017 and the monthly payout figure for successful claims rose to £415.8 million – the highest since March 2016.
Back in February, when its annual figures were announced, Barclays said though its total claims had soared by 300,000 on the previous year to an overall total of 2.1 million, they did not feel there was any need to add to their PPI payment fund.
Deadline
The bank's officials had calculated that the £1.6 billion remaining from their current provision was enough to see them through to the deadline in August next year. Their future analysis shows they expect to receive another 570,000 claims of which they expect to uphold 87%.
However, they did admit that the figures were only estimates and subject to change. Now consumer response has forced them to re-evaluate.
£400 million
In its first quarter figures announcement the bank said it had added a further £400 million to bring the total available to £1.7 billion to cover claims through to the deadline.
But they also accepted that the figure still remains subject to change, saying: "Management views its current PPI provision as appropriate, but will continue to closely monitor complaint trends and the associated provision adequacy."