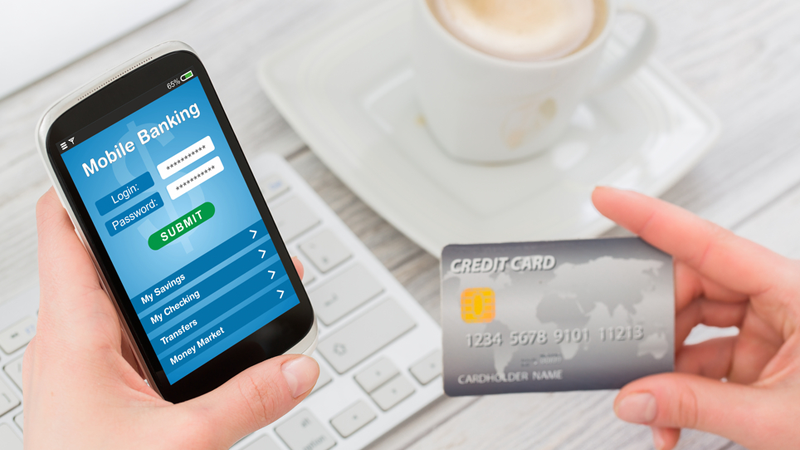 The number of consumers using their smartphones to run their bank accounts has soared in recent years.
Together with internet banking, they have been blamed by many of the high street banks for the need to close branches across the country as customers change the way they handle their money.
Technology
But now a report by UK Finance has shown the level at which both consumers and banks have come to rely on smartphone technology.
Banks are now sending more than 16 text alerts a second – more than 512 million last year alone – giving customers warnings like their salary has been paid in or that they are heading for an overdraft.
Report
'The Way We Bank Now' report by the banking trade body revealed that there were a staggering 5.5 billion log-ins to banking apps last year – a rise of 13% on the year before.
The extent to which we have come to rely on mobile banking was shown dramatically by the recent TSB IT meltdown caused by the migration of data from five million former Lloyds customers to that of their new owner, Sabadell.
Problems
UK Finance head of research Adrian Buckle said: "It is up to the industry to ensure that these problems do not happen again. It is not just TSB looking at that, but all banks across the whole industry."
Lloyds, Bank Of Scotland, Barclays, HSBC and RBS have all had problems in the past with customers locked out of their accounts.
Millennials
Mobile banking is most popular among millennials. Almost 59% of 16-24 year olds tap the app and 69% of 24 to 35 year olds. By contrast, 49% of those 65 and over bank online.
Industry analyst CACI believe mobile banking is become so popular that it will overtake the internet banking as early as next year.
Tele-banking
Last year 22 million consumers handled their account using their phone, but CACI claim 35 million people – 72% of the adult population of the UK – will be tele-banking by 2023.
Report author Jamie Morawiecz said: "With so much more functionality, mobile is rapidly becoming the digital channel of choice, and replacing traditional online banking for many customers."
Sophisticated
When mobile apps first started to appear they would only allow consumers to check their balances and see recent transactions.  Now the software is much more sophisticated and can deal with setting up standing orders, transferring cash and other money management functions.
Tech start-up companies say they have changed the way we bank for good and are saving us billions of pounds in bank charges with instant access to balances and payments helping customers keep a closer eye on their spending.
More control
Charlie Kingston is a customer of mobile-only Starling Bank.  He said: "I joined a mobile bank to get more control over my money.
"The in-app 'pulse' gives me a quick and insightful overview about how I'm spending and the real-time alert really helps me to keep on top of things."