This month's charity is very personal for Lyndsey Byrne from Accounts who wanted our £400 donation to go to a charity devoted to helping people with cerebral palsy and disability.
Just as there are many forms of cancer, cerebral palsy is a group of permanent movement disorders that appear in early childhood, but the signs and symptoms vary.
Problems
Often it manifests itself in poor coordination, stiff or weak muscles and tremors. It can produce problems with sensation, vision, hearing swallowing and speaking. Other symptoms include seizures and problems with thinking or reasoning, but not all sufferers experience all symptoms.
It is the most common movement disorder among children and several strands of research are currently underway, including stem cell therapy.
Causes
Most often, cerebral palsy problems start during pregnancy, but they may also occur during childbirth or shortly afterwards Often, the cause is unknown.
Lyndsey's half-sister Amelia was born 10 weeks early and suffered two separate brain haemorrhages. She was diagnosed with cerebral palsy at the age of three.
Brave
Says Lyndsey: "She is such a brave, sweet little girl and though she struggles to communicate at times, she adores spending time with her nephew Olly, telling him to push her faster in her wheelchair or get her some sweets when she wants some.
"She is coming up to her eighth birthday and enjoys going to a school which can help her with her special needs."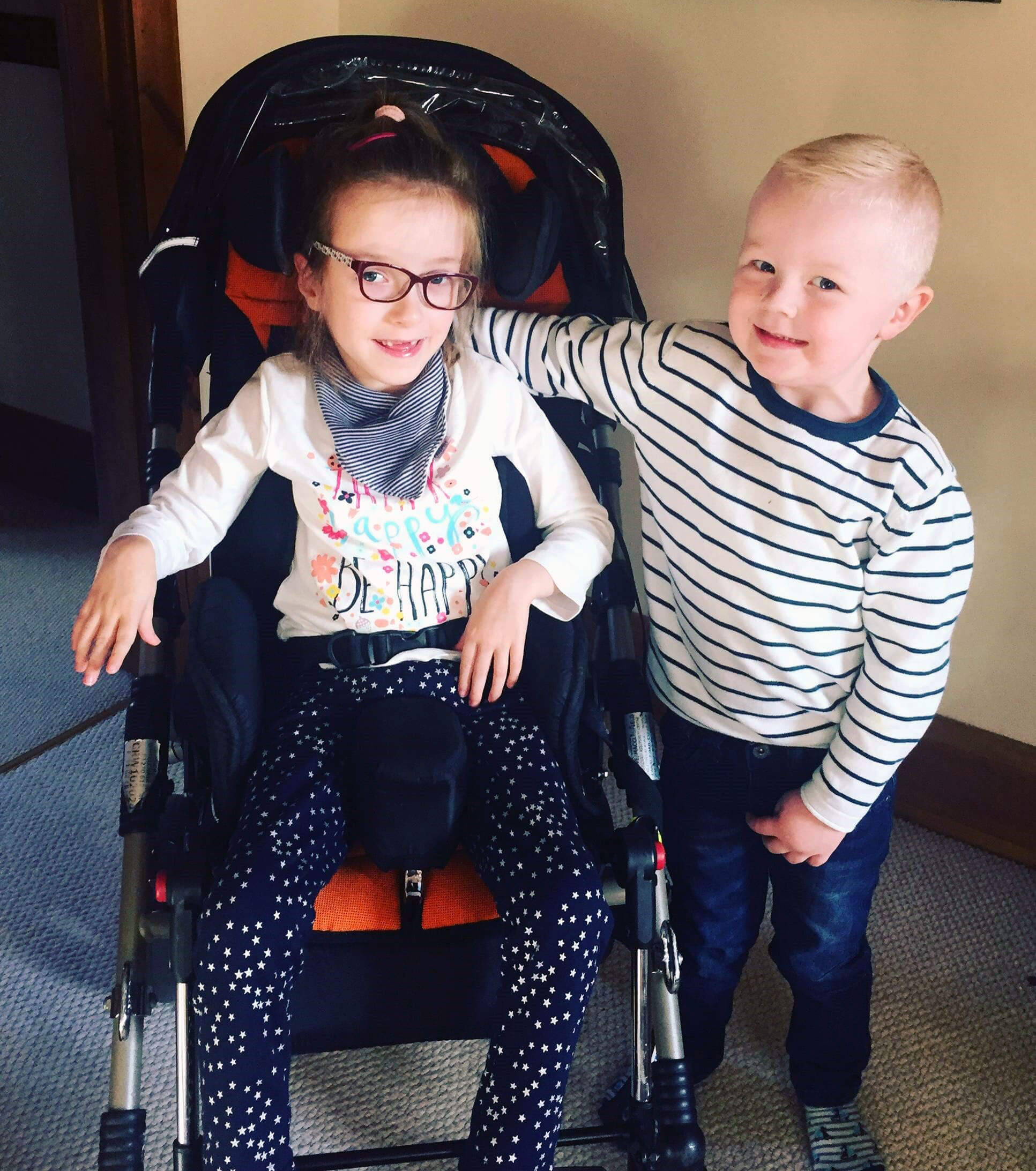 Research
There is no current cure for cerebral palsy and Lyndsey wanted our donation to go to a charity who helps children like Amelia both with research into the disease and practical help for those already affected.
Scope is a charity devoted to driving change for disabled people with a mission statement which says it exists to make this country a place where disabled people have the same opportunities as everyone else.
Stem cell research
The charity is involved in stem cell research which is looking for a cure and the latest developments are outlined on its website.
It says: "Stem cell transplantation holds promise for neural aspects of CP as several types of stem cell have been shown to regenerate cells and improve function in experimental models of central nervous system disorders.
"We need to understand more about the safety, efficacy, timing, dose and transplantation route for stem cell therapies. We expect that a combination of therapies will help realize potential as a treatment for CP."
Amazing
Receiving our £400 donation Scope's Leah Fynes said: "Scope started as a cerebral palsy charity and it's amazing that Amelia's half-sister has nominated us as your charity of the month.
"As the charity has grown into one which is all about giving disabled people the same opportunity as everyone else, our need for more and more funding has grown and generous donations like this are vital to us being able to carry on the work we do. Thank you all so much for your contribution."