With less than six months to go before the PPI claims deadline GB continues to win life-changing amounts of money for our clients with top spot for April going to a client who received over £110,000 for three successful claims.
Barclaycard paid more than £67,700 on a single claim with a further £42,500 coming from a House Of Fraser store card.
The remainder was paid out on a Barclays loan.
All of the Top 20 received more than £20,000 in compensation and the overall payout for the group was more than £716,400.
One gentleman who got back more than £33,800 from Lloyds had no fewer than 16 successful cases – 15 loans and one credit card.
Our Top 20 were: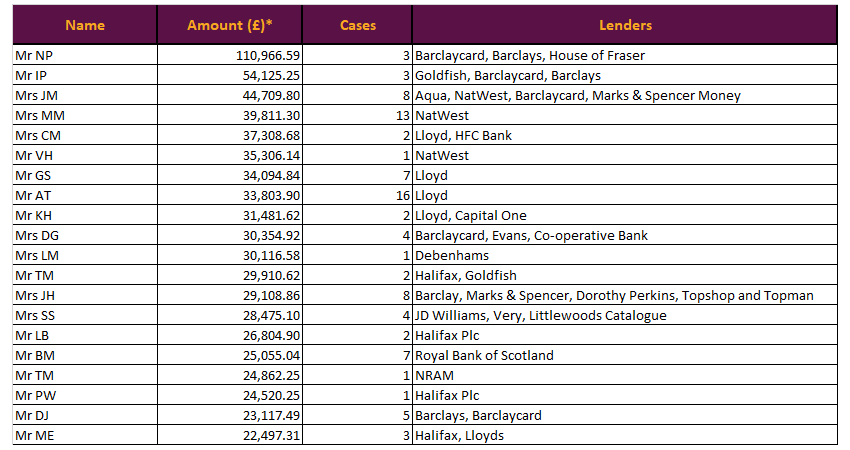 *Prior to deduction of fees and tax
Time is running out
If you haven't already made a claim it's important to remember that time is running out.
The Financial Conduct Authority (FCA) has set the PPI claims deadline date at August 29th and if your claim is not received by your lender before midnight on that date you will have lost your right to claim forever.
Latest FCA figures show £34.4 billion has been paid in compensation so far since January 2011, but the banks still have millions set aside to pay future successful claims and they are still receiving thousands of new claims a week.