Two months after the PPI claims deadline the Gladstone Brooks Top 20 successful claims totalled more than £611,000 with the top payout of £68,896 going to a Gloucestershire woman for six successful claims against HSBC.
She was closely followed by a Hampshire man who received a £60,484 payout on a single claim for an MBNA credit card.
Just over half the successes came from a single claim and the first 13 on the list were all over £30,000.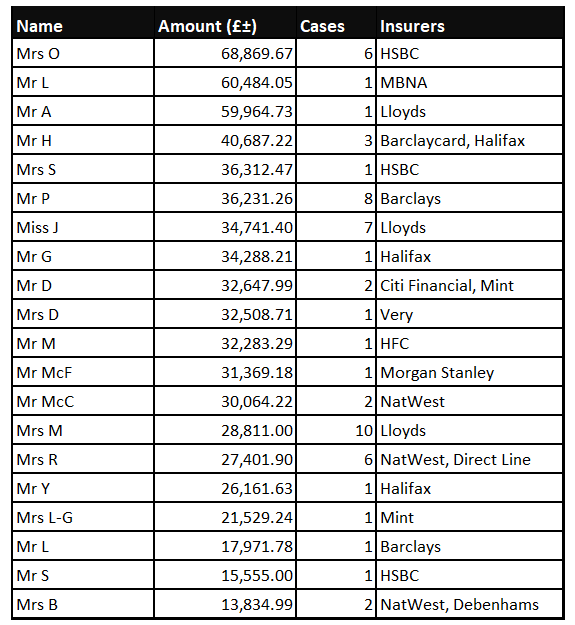 ± before fees and taxes