Gladstone Brookes was able to hand over 20 early Christmas surprises to our clients totalling more than £625,000±.
Top of the shop was Mrs L of London who received a total of £76.786.80± with four successful claims against Very, Littlewoods, Shop Direct and Lloyds.
The top half dozen all received more than £30,000± and 10 received their payouts on single successful claims.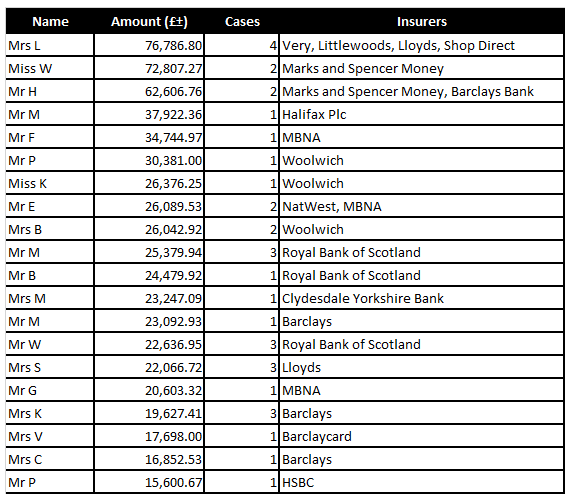 ± before fees and taxes