Gladstone Brookes started the year strongly with the top 20 PPI compensation payouts totalling more than £617,000.
Top of the list was Mrs M who collected £69,250,26 from a claim on a single Debenhams store card.
Another 11 clients also received the compensation from single claims ranging from £45,226.57 to £15,558.80.
Many of the payouts came from multiple claims like the £38,465.78 Mr J got from 12 separate NatWest claims with Mr H receiving £34,571.25 from 14 claims against the same lender.
The full list is: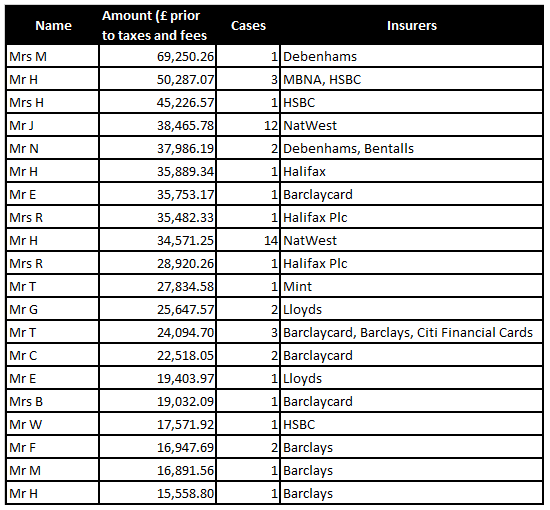 Related Story – https://www.gladstonebrookes.co.uk/blog/2020/01/03/ppi-news-top-20-payouts-for-december/